Building Kitchen Cabinets
Building kitchen cabinets is a great opportunity to apply your woodworking skills, learn new techniques, add value to your home and make the time your family spends in the kitchen more enjoyable. Building your own cabinets also gives you the design control to create a kitchen that will work best for your needs. The type of cabinets that you build will depend on your style preferences, the tools you have and your skill level. No matter what type or style of cabinet you choose to build, the rewarding process of building your new kitchen cabinets is sure to involve many interesting woodworking techniques and tools. We have gathered a sample of the many videos and articles we've created to help you create your new kitchen cabinets with confidence.
Making Raised Panel Doors with a Table Saw
Learn how you can make all the parts for a raised panel door using only a table saw.
Introduction to Building Cabinets
Learn a brief history of modern cabinet construction and the benefits of designing and building your own cabinets.
Installing Undermount Drawer Slides
Learn how to install undermount drawer slides using a couple handy jigs.
Making Drawer Boxes with a Drawer Joint Router Bit
One of the easiest ways to make strong drawer boxes is by using a drawer joint router bit.
Easy Jig for Installing Drawer Slides
Learn how to install most types of side-mounted drawer slides using the Universal Drawer Slide Jig.
Making Cabinet Doors with Rail and Stile Router Bits
Learn how to build frame and panel cabinet doors using this special set of router bits.
MORE KITCHEN CABINET BUILDING TIPS AND PRODUCTS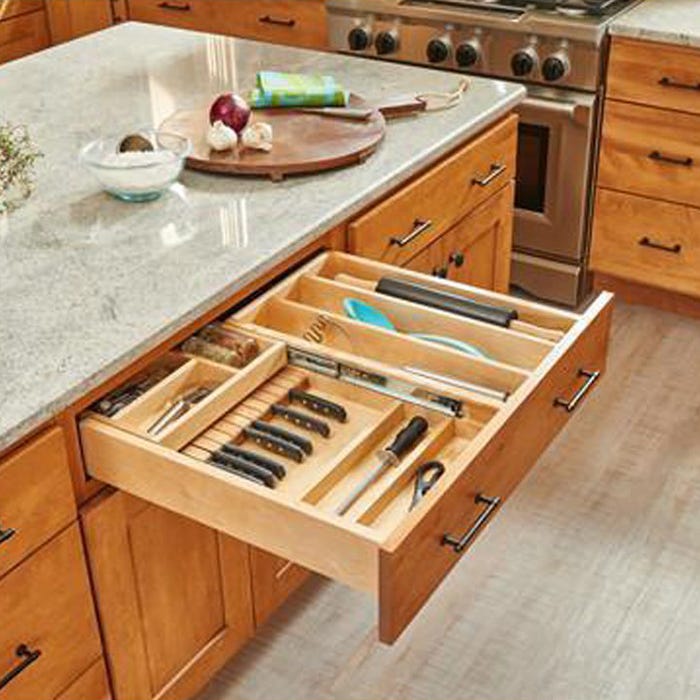 Choosing the Right Drawer Slides
Here's a quick introduction to the basic characteristics, features and benefits of different types of slides.
Shop for Hinges
We've got a hinge that will work for virtually any door and cabinet configuration you are building.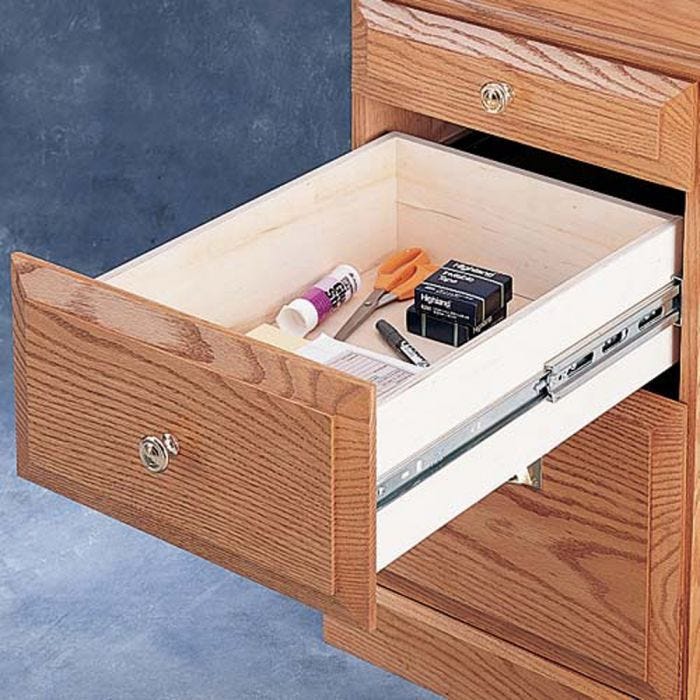 Shop for Drawer Slides
We've got drawer slides that will work for virtually any drawer configuration you are building.