Klean-Strip Denatured Alcohol
The solvent of choice for dissolving shellac flakes—provides a smooth film with excellent working characteristics.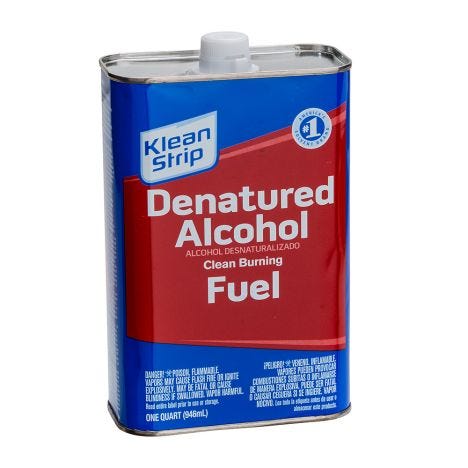 Dissolves shellac flakes and thins the finish, providing a smooth, high gloss film with good color and working consistency. May be used to clean brushes, equipment, glass, metal and more. Outside of woodworking, Denatured Alcohol is also used to produce a hot, clean, odorless and smokeless flame that's ideal for marine stoves and other alcohol-burning appliances.
(1) Klean-Strip Denatured Alcohol
More Information
Brand
Klean Strip
Tech Spec

"Light" consistency cut: 1 lb. shellac flakes to 1 gallon of Denatured Alcohol
"3 lb. cut": 3 lbs. of shellac flakes to 1 gallon of Denatured Alcohol