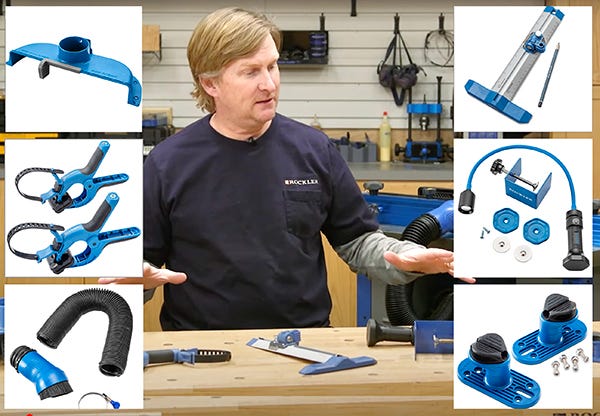 We do our best to keep you up to date on our latest products, but sometimes we can't keep up with all the innovative gear that our talented product development team creates. So today we're going to catch up with six new products that you may not have seen. We're betting that at least one of these will catch your eye and be something you'll want in your shop. Let's get started!
VIDEO: 6 New Tools You Might Have Missed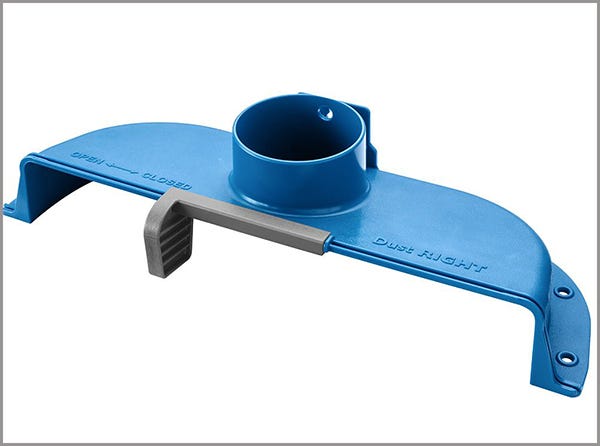 TheDust Right Floor Sweep with Blast Gate is a specialized dust collection port that captures any dust and debris that you sweep into it with a broom, eliminating the need for a shop dust pan. It incorporates a foot-activated blast gate so you can easily open it for use, then close it to maximize suction elsewhere in your shop. Mount it to the floor or the bottom of a wall with the pre-drilled mounting holes.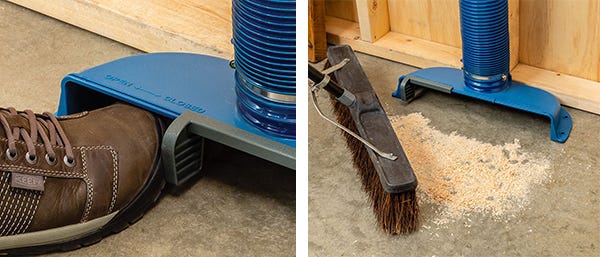 Do you ever wish you could just set your dust hose on any surface, in any position, and it would stay right where you put it? We do, too. That's why we designed the Clamping Hose Holder, a clever little spring clamp with a rubber strap that holds any hose up to 2-1/2'' in diameter.

Just give it a quick squeeze to clamp it to table tops over 2'' thick. If you want overhead dust collection, clamp it to a rafter or high up on a stud. It's a great companion for tools that lack a dust port, and for those operations that, for whatever reason, tend to send a jet of dust off in a different direction from the built-in port.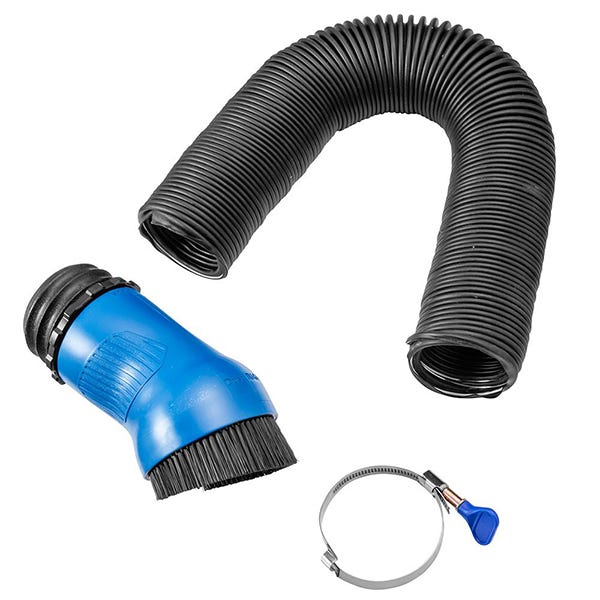 The Rockler Fence Port Dust Brush does double-duty as both a cleanup brush and the hose to the dust port on your fence. Just pull it off the port to clean up stray dust and chips that collect on your router table or drill press. No need to pull out the shop vacuum—the included hose expands in length up to 50'' so you can reach all parts of even the largest tops. The swiveling port ensures that the hose doesn't get tangled, while durable reinforced ABS construction ensures durability in a busy shop.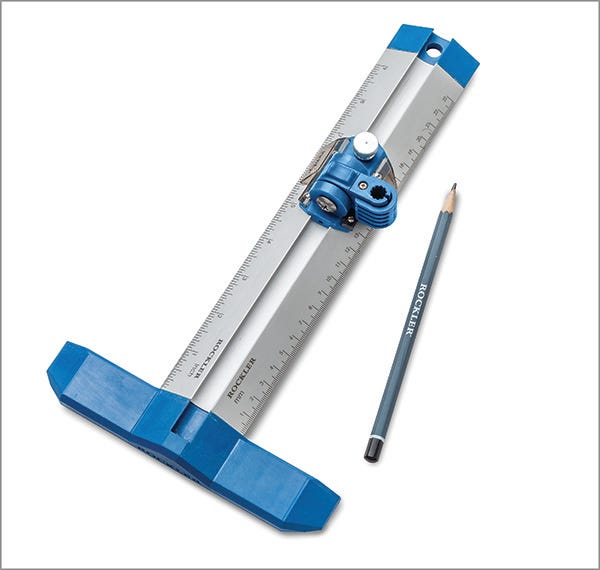 The Rockler Quick Draw Marking Gauge has a clamping mechanism that lines up with the bar for a slimmer profile, making them great for reaching into tight spaces where the bulky handle of a typical quick clamp would get in the way. Each features an adjustment knob that lets you dial in just the right amount of clamping force. Simply slide the jaws closed and squeeze the handles to lock it into place.

For focused lighting just where you need it, our Magnetic LED Task Light is hard to beat. Not only is it easily adjustable to shed bright task lighting wherever you need it, but it also includes two ferrous docking ports and a steel clamping bracket that you can install at key locations in your shop, and move the light from place to place as you work through the stages of your project. You can also attach it to anything else made of steel or iron—not hard materials to find in a wood shop. Thanks to the flexible gooseneck, you can lower it to expose finishing and sanding flaws, or raise it for more even lighting. High and low settings and flood and spot adjustments provide further flexibility.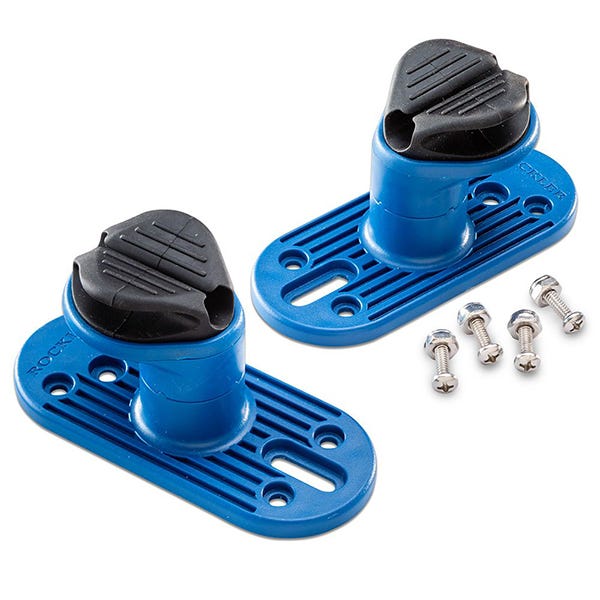 Whether it's an extension cord or the power cord to one of your tools, this simple set of Rockler Cord Winding Brackets will keep it off the floor and out of harm's way. When it's time to use the cord, just give the knob a twist to release the whole cord at once. After you wind it back up, the flexible rubber cord keeper means there's no need to tie it off. Buy several and mount them wherever they're needed—each bracket has a super-strong self-adhesive backing, and the various mounting holes align with both the 1'' grid of our optional steel pegboards and the 32mm hole spacing on our optional Rock-Steady Steel Stands. You can also use your own longer screws to mount them to your workbench or the wall. The distance between the two brackets can be varied to accommodate cords of any length.