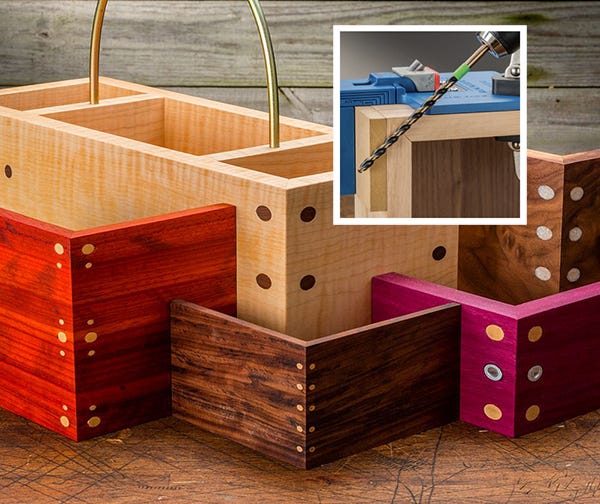 Mitered corners are often used to make boxes. A mitered corner is a clean joint that hides the end grain of the box sides. The downside of a mitered corner is not the strongest joint because it is formed by connection of two end grain faces. One way to strengthen this joint and add a decorative accent is to run a dowel through the miter at a 45 degree angle. Installing the dowels may look tricky, but it's actually an easy process when you use the Rockler Corner Key Doweling Jig . The jig makes the angled drilling accurate and easy. No other product on the market offers the same functionality, repeatability and convenience. Extended length bits are required.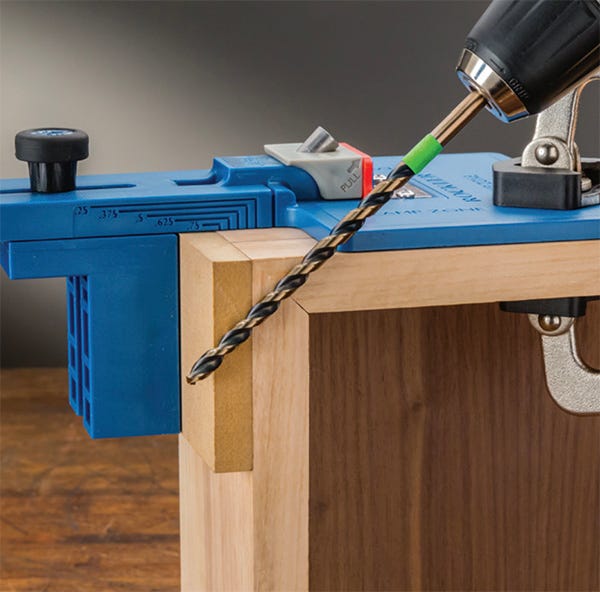 The Rockler Corner Key Doweling Jig clamps over the corner miter joint and an extended drill bit is used to bore the 45 degree dowel hole through the mitered corner.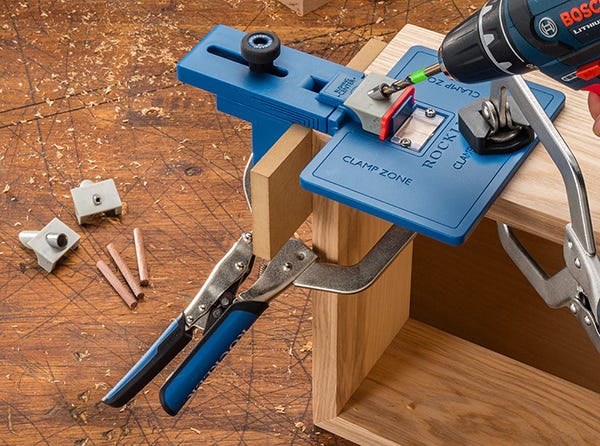 TIP: Prevent chipping the edge of the dowel holes by first positioning the drill bit in the guide hole and then get the bit spinning at full speed before engaging it in the wood.

Apply glue and install the dowels in the corner key dowel holes. Then trim the dowels flush with the box sides.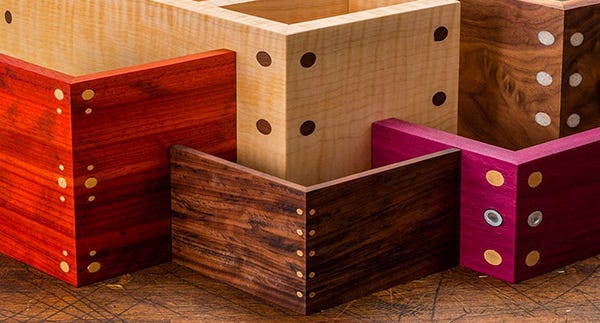 The exposed oval dowel ends result in a unique decorative effect, and the dowels serve to strengthen the joint, much like splines. You can use solid wood dowels in a contrasting species, non-ferrous metal tubes, a combination of both, or even tie the joint together with leather laces. More advanced decorative effects can be achieved by double-drilling to create dowels with a multi-layered core.