Clamping rail and stile joints closed doesn't automatically guarantee that the door you made is perfectly square. I can tell you from (bad) experience that it's very possible to assemble a door out of square. You don't want to go there.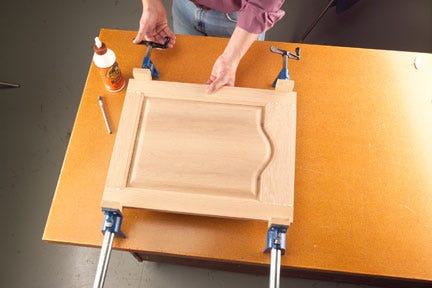 Glue and clamp the door, applying just enough clamp pressure to close the joints.
Get your door glued and in clamps. Check the door for square by measuring corner to corner, both ways, to check the diagonals. If the measurement is the same across both diagonals, your door is square. Congratulations! More often than not the door will require a little tweaking.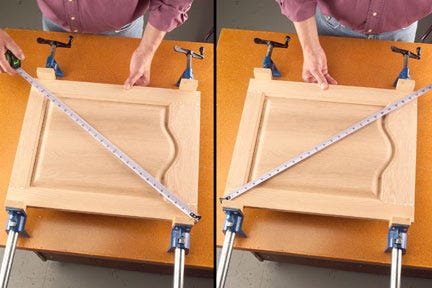 Measure from corner to corner, both directions, to check the diagonals. If they're the same, the door is square.
The easiest way to square the door is by making the clamps do the work. Here's how to fix a door that's not square: Start by loosening the clamps.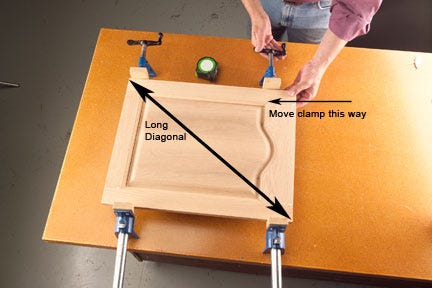 Square the door by racking the clamps in the same direction as the long diagonal and retightening them. This will gently pull the door square.
Then rack the clamps, slightly, in the same direction as the longer of the two diagonals. As you gently retighten the clamps, they'll pull the long diagonal shorter. Recheck the measurements across the diagonals and work the clamps until you've got the door dialed in, perfectly square.