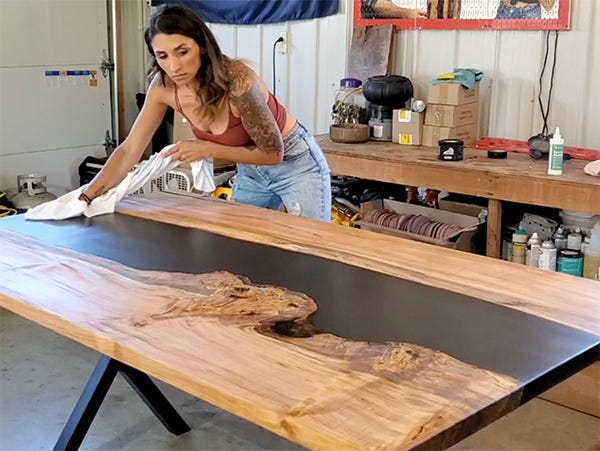 Making river tables continues to be a popular project. Adding a creative twist to building tables with live-edge slabs, river tables place the live edges in the middle of the table and fill the gap between the two sides with epoxy resin. We worked with Cass Eck, founder of Stonemill & Co., to make a large river table display for the Grand Opening of the new Rockler store in Fairfax, Virginia. The result is this beautiful table that features live-edge maple slabs, grey color MAS epoxy and I-Semble Crossed Bar Steel Legs. Cass created a video that demonstrates the entire process of how she built this river table, including lots of tips and tricks.
VIDEO: Making a Large River Table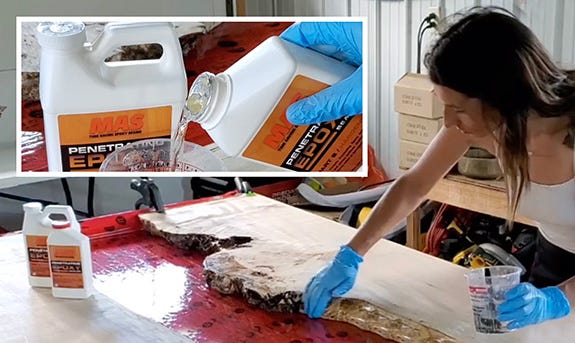 After the slabs have been prepped and the mold is built, the edges of the slabs are sealed with MAS Penetrating Epoxy Sealer to prevent any off-gassing or bubbles from escaping when the epoxy is poured.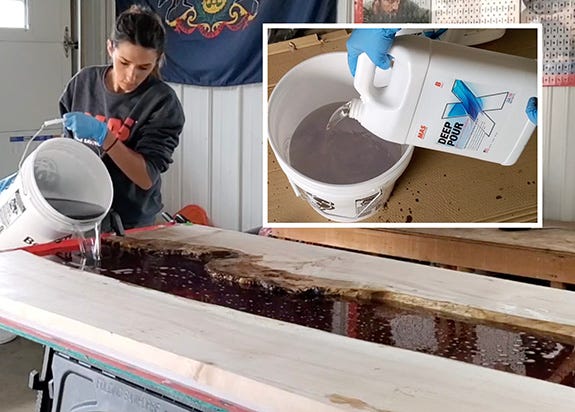 The "river" or gap between the slabs is filled with MAS Deep Pour X Epoxy. This epoxy is formulated to allow pours up to 3" deep.
This table was finished with Walrus Oil Furniture Finish and Walrus Oil Furniture Butter.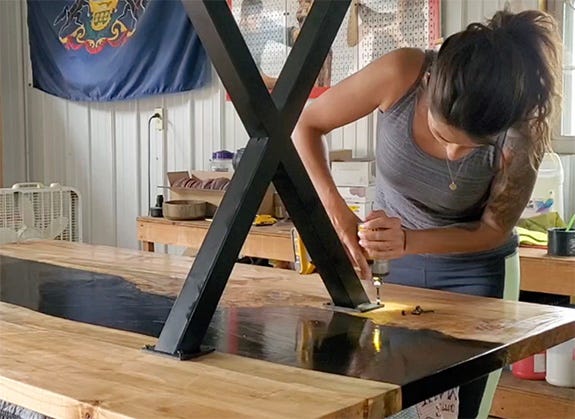 The final step is to attach the I-Semble Crossed Bar Steel Legs to the bottom of the table.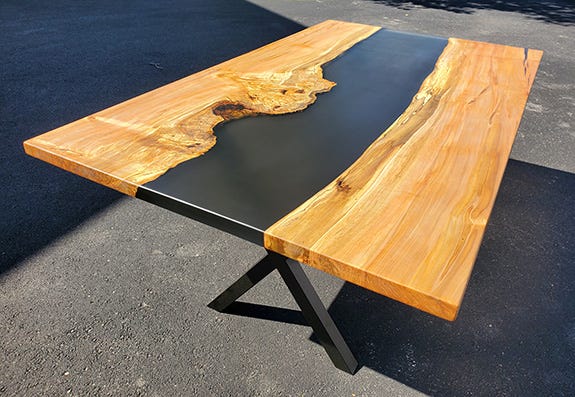 See more work from Cass at Stonemill & Co.:
Stonemill & Co. on Instagram