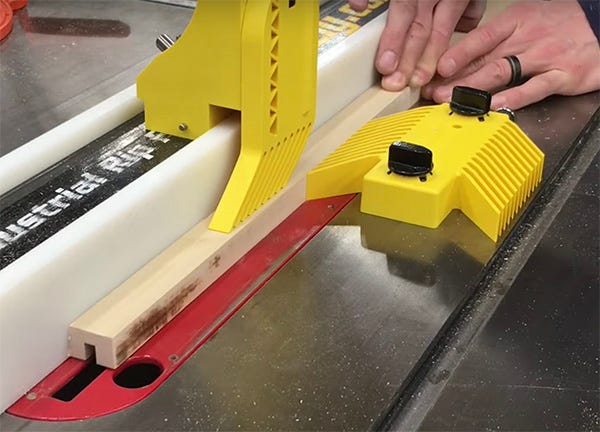 Three new tool accessories from Magswitch are easy to attach and hold securely. Each Magswitch features a switchable magnet that clings to any ferrous metal surface.
WATCH: Magswitch Featherboards and Dial Indicator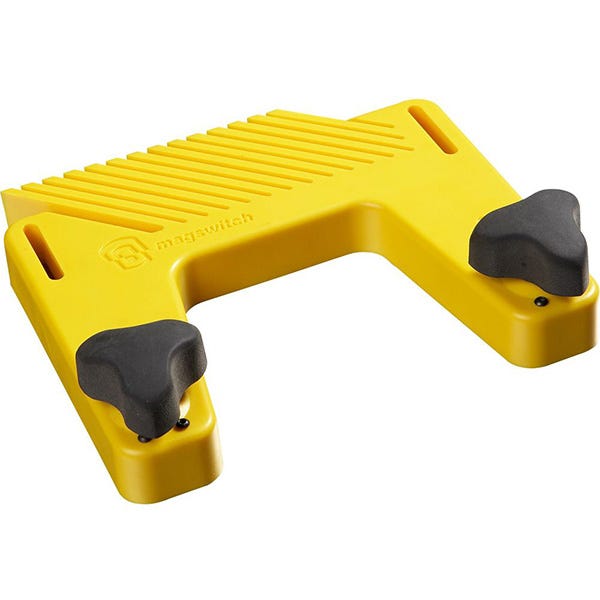 Magswitch Pro Table Featherboard - This magnetic featherboard delivers fast, easy setup and adjustment anywhere on a steel table - you're not limited to miter slot locations! Patented Magswitch technology allows powerful magnetic force to be turned on and off. Simply turn knobs clockwise to engage the magnets; turn counter-clockwise to remove or adjust featherboard.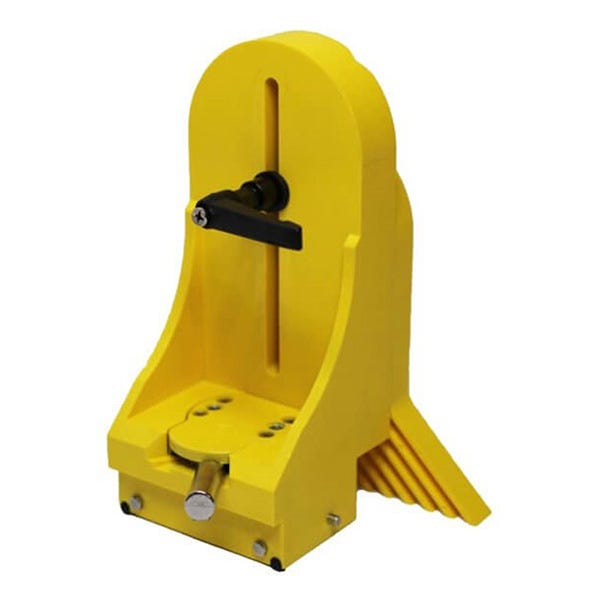 Magswitch Vertical Featherboard Pro - The Pro Vertical Featherboard features switchable magnets that attach to the steel center portion of your Biesemeyer-style table saw fence, pushing the workpiece down against the table to help prevent ride-up and kickback. Once attached, the feathers adjust vertically to match the height of your workpiece. Two Vertical Featherboard Pros may be used for downward pressure on both the infeed and outfeed sides of the blade.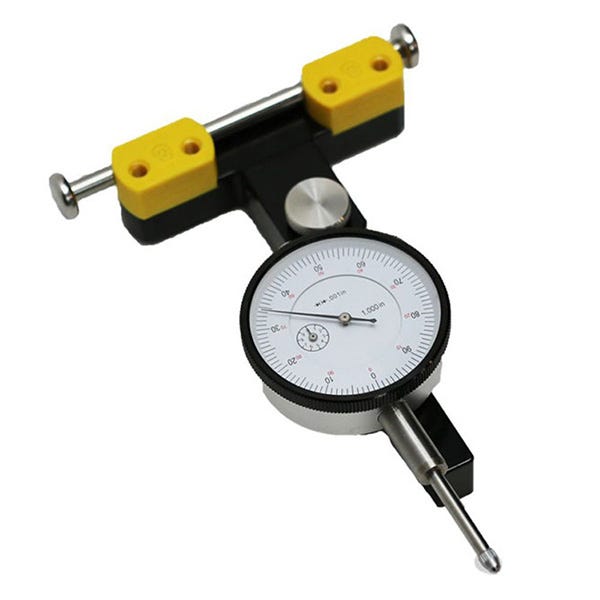 Magswitch Miter Slot Dial Indicator - The Miter Slot Dial Indicator attaches magnetically to your miter gauge bar to determine if the blade is parallel to the miter slot. With clear, accurate readings, you can then correct any misalignment for the cleanest, safest cuts. After aligning the blade, you can also use it to align the fence parallel to the miter slot (and blade). Finally, it can be attached to the table on the right side of the fence to measure extremely small changes in fence position, useful when you're creeping up on a precise dimension. The gauge attaches to steel miter bars and ferrous metal tables. Depending on your table saw, the distance from the miter slot to the blade can vary. For this reason, the dial indicator portion slides in an adjustable slot to fit a range of saws.