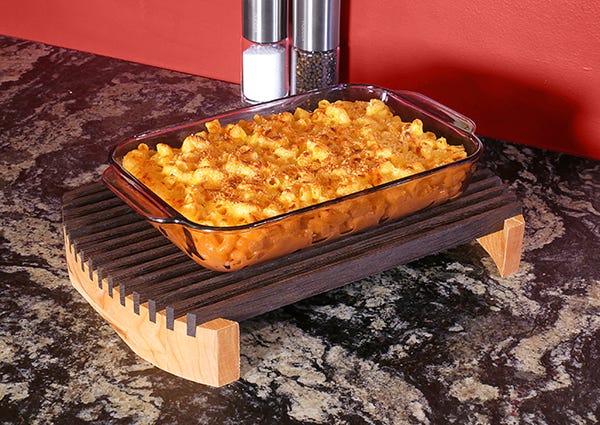 This small trivet project might seem relatively simple, but it requires some special techniques, tool setups and prep work. A Magswitch Universal Featherboard helps make all the cuts easier and more safe. Featherboards securely hold the workpiece against the fence, freeing up your hands to control the workpiece through the cut.
VIDEO: Trivet Project

A featherboard is one of the best workshop tool accessories you can use to improve safety when making cuts on your table saw and router table. These Magswitch Universal Featherboards feature strong magnets that make it fast and easy to securely position this featherboard.