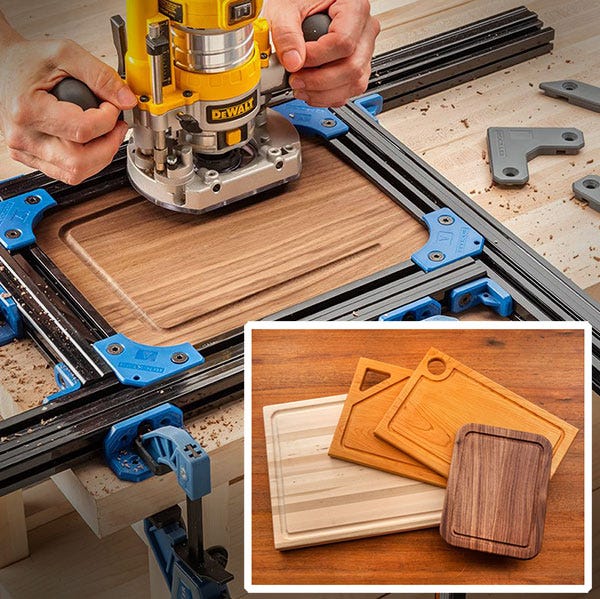 A popular feature many woodworkers add to their cutting boards is a juice groove. A juice groove prevents liquids from dripping off the edge of your cutting board and creating a mess on your countertop. It's essential that the juice groove is smooth and evenly formed around the perimeter of the cutting board. This juice groove router jig makes the process of routing the cutting board juice grooves easy, accurate and adjustable.
VIDEO: Best Router Jig to Form a Cutting Board Juice Groove
Adjusts to Fit Multiple Size Cutting Boards
The jig rails slide in both directions to simplify the process of adjusting the jig dimensions to fit cutting boards up to 18'' x 18'' in size.
Guide Bushing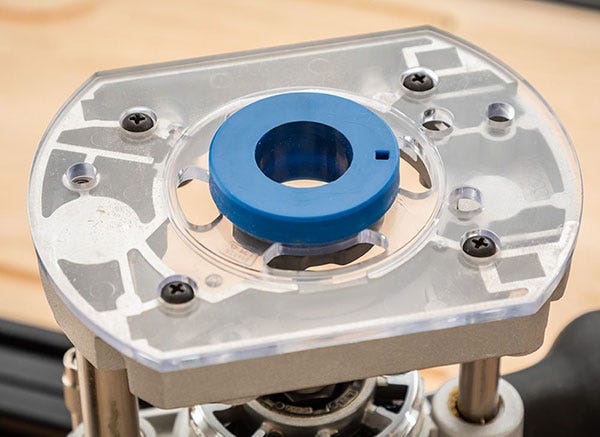 The included guide bushing mounts to any plunge router baseplate with a 1-1/4" diameter center hole.
Juice Groove Router Bit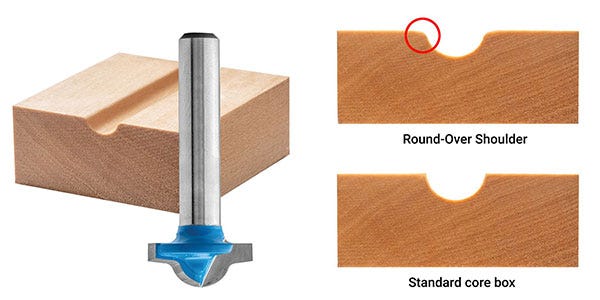 The Rounded-Shoulder Juice Groove Bits (sold separately), work similarly to core box bits, but also apply a nicely rounded edge to the top edge of the groove.
Routing the Juice Groove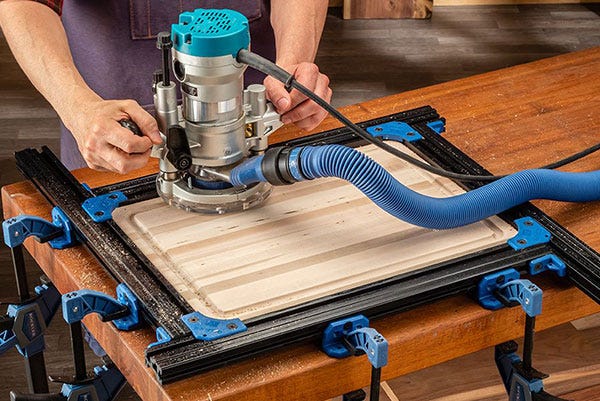 The guide bushing smoothly rides along the jig rails to rout a groove centered 1" in from the edges. The corner radius guides produce a curve at the corners with a 1/2" radius on the inside edge.
Handle Corner Templates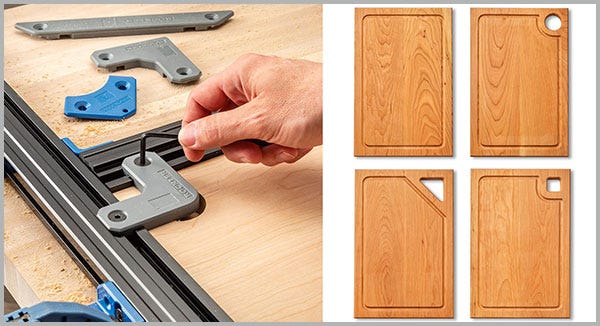 The kit includes three additional corner guides for offsetting a juice groove around handle openings made with a 1-1/4" diameter Forstner bit or the triangular or square section of the Rockler 4-in-1 Cutting Board Handle Routing Template (#68393, sold separately)