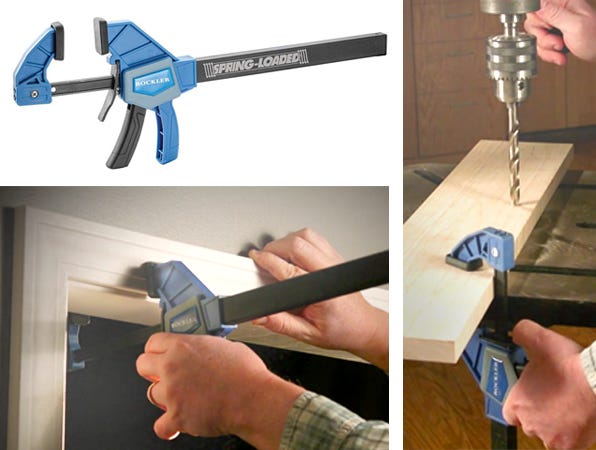 The Rockler Spring-Loaded One-Handed Bar Clamp features a hidden spring mechanism that closes the jaws with a squeeze of the trigger, leaving your other hand free to position parts! Squeeze the clamp quickly for instant closing or lightly pull the trigger for a more precise and slower closing action.

These clamps are great for woodworking, remodeling and projects all around your house!
VIDEO: Check Out the NEW Spring-Loaded One-Handed Bar Clamp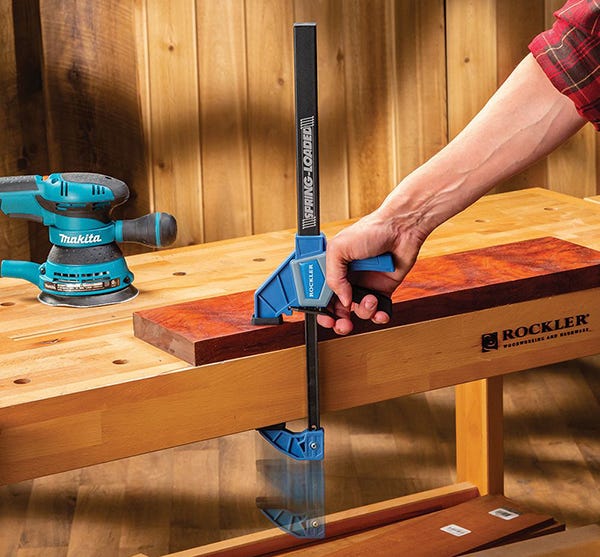 Just squeeze the trigger on the Rockler Spring-Loaded One-Handed Bar Clamp and the spring mechanism closes the jaws in an instant! Or, feather the release trigger to ease the jaws shut—a great feature when a lighter touch is needed. No repetitive pumping of the trigger and no need to use your other hand to close the jaws. Fast and efficient, the one-handed action leaves your other hand completely free to position parts and hold them in place.