Getting wood to bend is easier than you might think with the Rockler Steam Bending Kit . After a good soaking and some time in our steam box, pieces can be easily bent and shaped over a form, and they harden up quickly, holding their shape permanently once dried. The kit includes all the hardware and fittings you need to get started—including a 1.3 gallon steam generator—plus a plan for building your own steam box with an internal rack of dowels for even steam distribution.



Curves lend a natural, organic look to your projects, and steam bending is a great way to create those curves. The creative opportunities with steam bending are endless.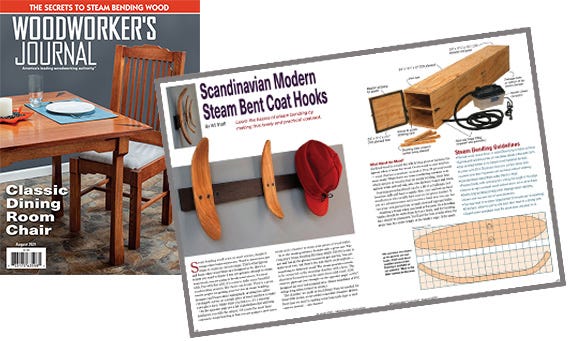 This coat hook plan is featured in the August 2021 issue of Woodworker's Journal Magazine. Order this issue here.
Making a Bent Wood Tablet Stand