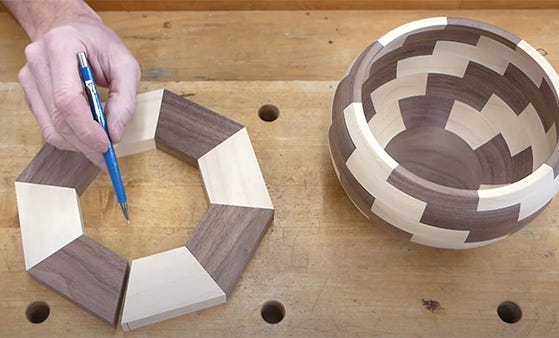 In this Rockler demonstration you'll learn how to cut the segment pieces and glue them up to make a segmented bowl turning blank. The new Rockler Perfect Miter Setup Blocks make it easy to cut the precise angles needed to make the segmented frames. These setup blocks are precisely set to the different miter angles required to cut segmented pieces that make up 4 to 12 sided frames.
WATCH: How to make segmented bowl turning blanks and turn a segmented bowl.
Making Segmented Turning Blanks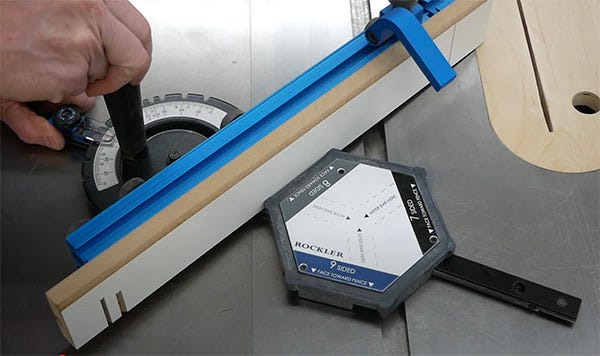 Use the Rockler Perfect Miter Setup Blocks to set you miter gauge to the exact angle required to cut the mitered segments that make up each segmented frame.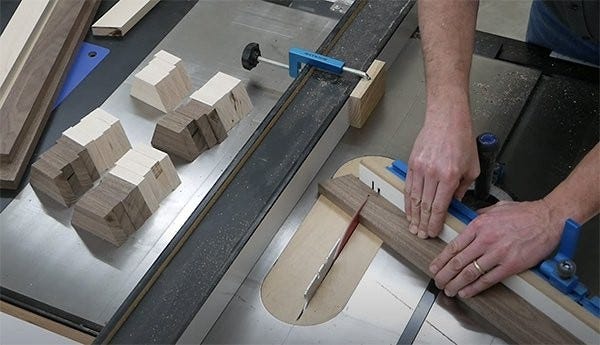 When cutting the segments, set up a stand-off block on the table saw fence. The stand-off block provides a consistent place to register each cut. When the workpiece moves forward into the blade it moves off the stand-off block and will not ride on the fence, preventing binding and potential kickback.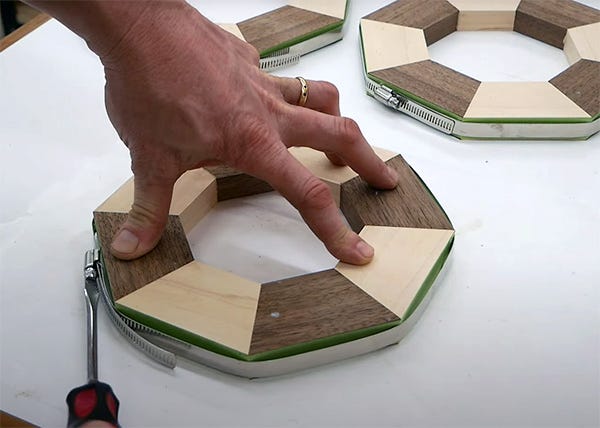 Glue up the segmented frames, using automotive hose clamps to hold the frames securely. Pound the frames flat if any segments begin to slide out of alignment.
After the glue has dried on the frames, scrape off excess dry glue and sand the faces flat. Apply glue to the faces and stack the frames.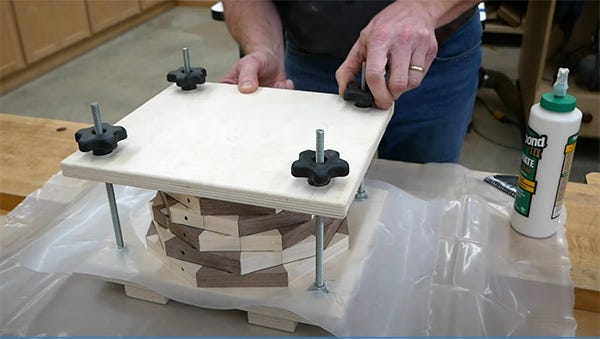 Make a press out of plywood and threaded rod to clamp the stack frames.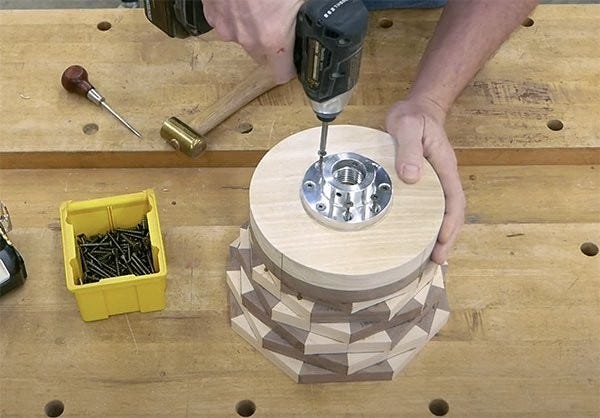 Glue the bottom round piece of walnut and a scrap piece of Poplar to the bottom of the stacked frames. Attach your faceplate to the poplar.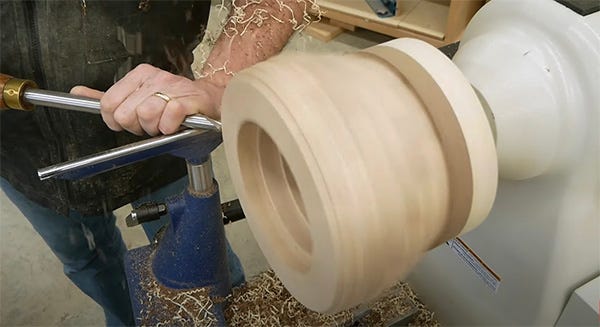 Turn the bowl on your lathe. Turn the outside of the bowl first. Then work on the interior. .