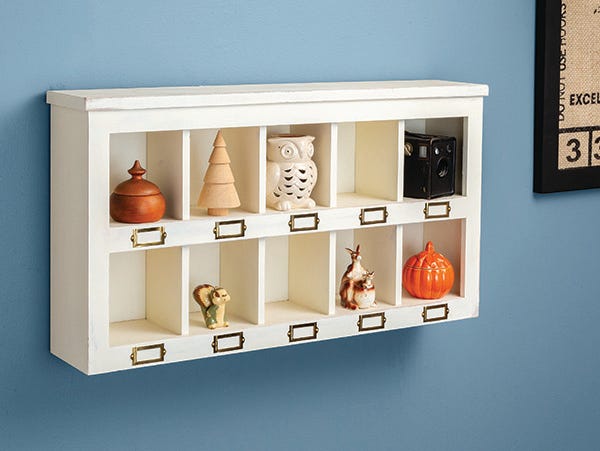 We designed this Cubby Cabinet using materials that are readily available on our web site. All materials and quantities are listed in the plan. You could substitute other materials that are cut to the same dimensions.

The dadoes that capture the dividers in the shelves were cut using a portable router mounted to the Rockler Indexing Dado Jig. This jig makes it easy to cut dadoes that are equally spaced.

We finished this project by applying a coat of Antique White Milk Paint over a dark wood stain. After the paint dried we sanded the edges and faces of the cabinet to create an antique finish.
Read more