Mahoney's Food-Safe Fine Finishes
Apply the Oil Wax Finish over the Utility Finish for a food-safe satin sheen.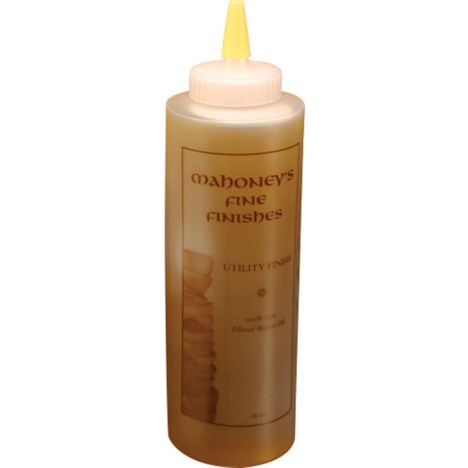 Easily create a beautiful, food-safe finish on wood utility ware such as bowls, butcher blocks and utensils. Heat-treated walnut oil Utility Finish hardens to a beautiful satin finish. Follow with Oil Wax Finish for a satin sheen. Made from 100% walnut oil.
(1) Mahoney's Food-Safe Fine Finishes
More Information
Weight
1.060000
Tech Spec

Dry Time: Varies, walnut oil is slow to dry and does best in warm environment
Cure Time: Just wait to dry, you do not have to wait for it to harden
Suggested Application: Rub on liberally with soft cloth or paper towel
Suggested Surface Prep: Clean dry surface
Food Safe
Natural Ingredients

Dry Time
1 hr
Finish
Satin
Size
12 oz, Pint
Use
Interior