Bench Cookie Work Grippers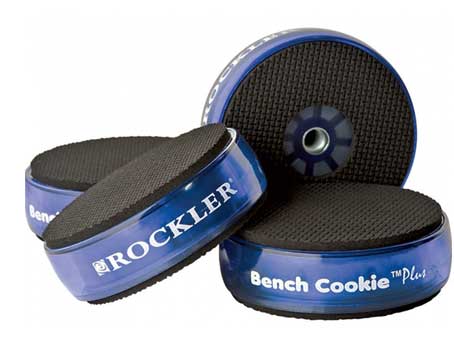 BENCH COOKIE® PLUS WORK GRIPPERS
If you've ever clamped a board awkwardly over the edge of your bench for routing, struggled to hold a workpiece while sanding or cursed yourself for scratches left on your project by a rough work surface, you owe it to yourself to try Bench Cookie® Plus Work Grippers. They lift your workpiece off the surface to provide plenty of clearance for edge-profiling router bits. High-friction rubber pads grip the workpiece to keep it from shifting during sanding — without the need for clamps. And the rubber pads are soft, so they protect the surface of your project from dents and other damage. Plus, Bench Cookie® Plus Work Grippers also incorporate threaded inserts to attach accessories that expand their versatility so you can get more done in the shop.

See It In Action
Specialized Project Support - Finishing Cones and Bridges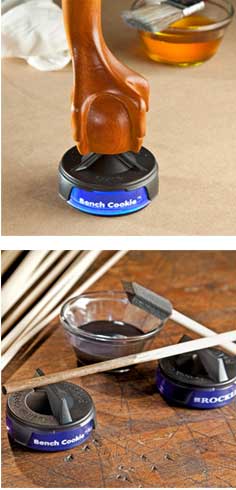 Finishing goes a lot quicker if you can do all sides of a project at once. That's what Bench Cookie® Finishing Cones and Rockler Bench Cookie® Bridges allow you to do. They fit snugly onto Bench Cookie® Plus Work Grippers to provide elevation and stability with minimal contact so they won't mar the finish. Finishing Cones work with a variety of projects, while the Rockler Bench Cookie® Bridges are specifically designed to hold narrow stock and dowels.