Powermatic® Bowl-Turning Tool Support, Left-Hand
S-shaped tool rest follows the contours of bowls and platters, allowing you to shape the exterior or hollow the interior.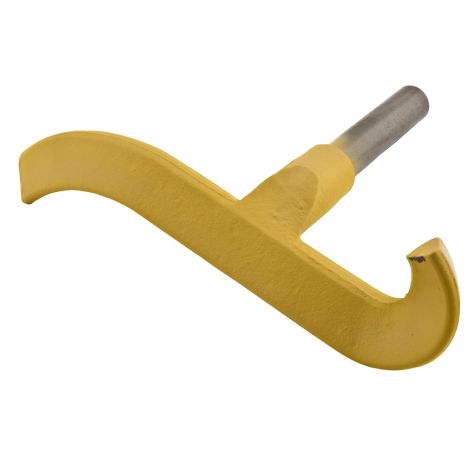 Additional Shipping and Handling Charge: $40
Powermatic's Bowl Turning Tool Support features two curves—one inside and one outside—to follow the profiles of your bowls and turned vessels. Use it to hug the convex exterior or the concave interior for either shaping or hollowing. The tool rest portion is made from solid cast iron for sturdy support, while the post is made from steel. Compatible with the Powermatic 3520A, 3520B, 3520C and 4224 lathes. Available in left- or right-hand versions.
(1) Powermatic® Bowl-Turning Tool Support, Left-Hand
More Information
Brand
Powermatic
Manufacturer Part Number
6294751
Weight
4.200000
Tech Spec

Compatible Lathes: 3520A, 3520B, 3520C and 4224
Material: Cast iron/steel
Post Diameter: 1''
Hand: Left
This item will ship directly from the manufacturer.
Must be shipped within the 48 contiguous United States.
Please allow up to 7 business days for your shipment to be prepared.
Additional shipping charges may apply and will be noted below the price.
Items shipped by truck are delivered to the curbside only.
25% restocking fee on all returned merchandise.
Please call customer service before returning product.