Knife Making

Hone a New Woodworking Skill - Knife Making!
Knife Making Made Easy
We have everything you need to make a custom handcrafted knives, from the blade hardware kits to beautiful, unique handle scales. Give it a try! They make excellent gifts, one-of-a-kind collectibles and handy tools for outdoor enthusiasts. You may be surprised how fast you can make an impressive array of knives that look, and are, very sharp. It's a clever new way to create with confidence.
Five Simple Steps to Make a Knife
Rough Cut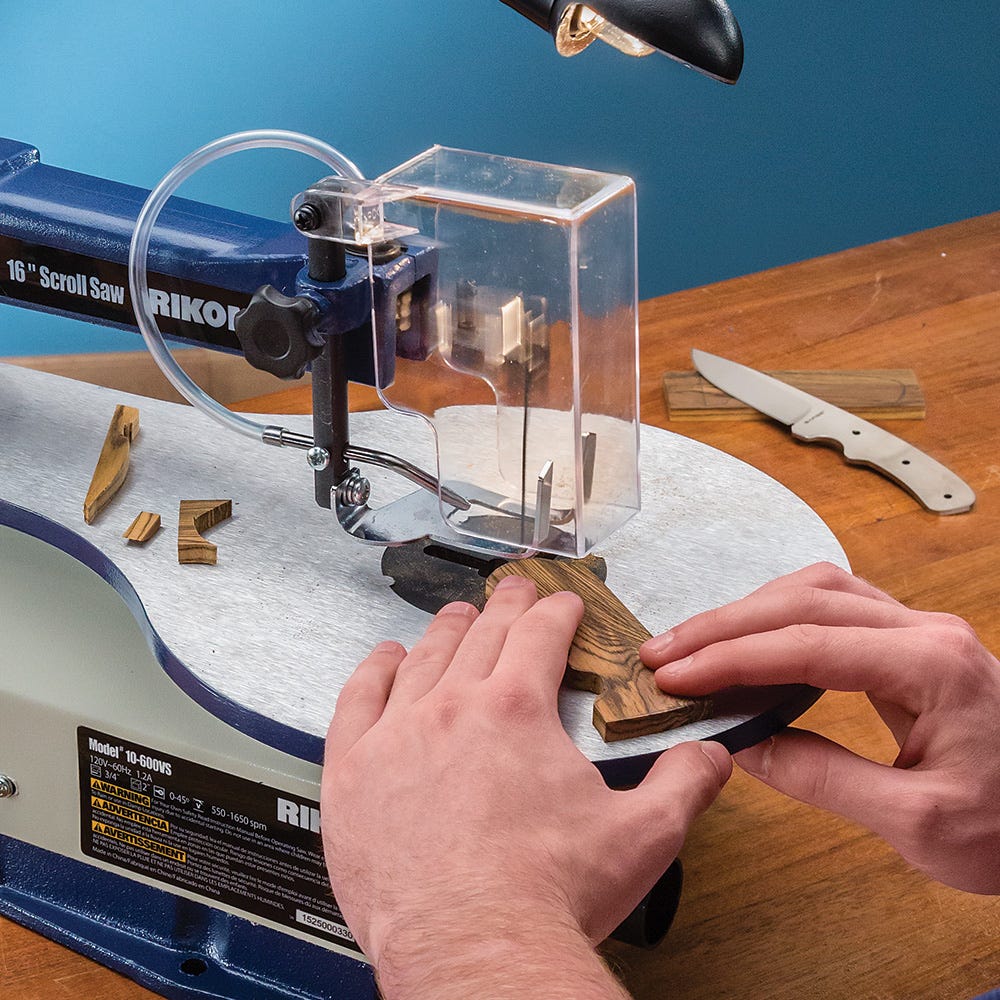 Step 1
Choose from a variety of wood and acrylic ''scales'' for the handle.
Glue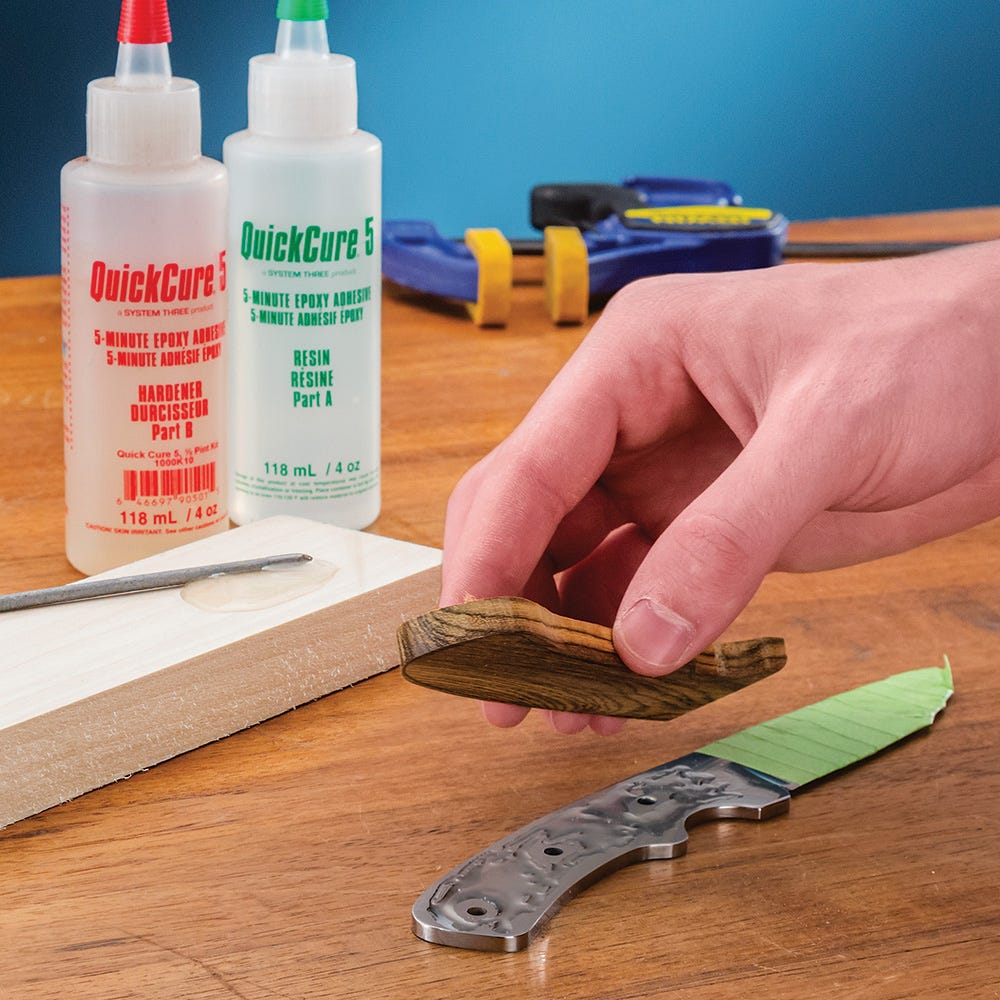 Step 2
Use fast-set epoxy to glue one of the scales to the metal knife body.
Drill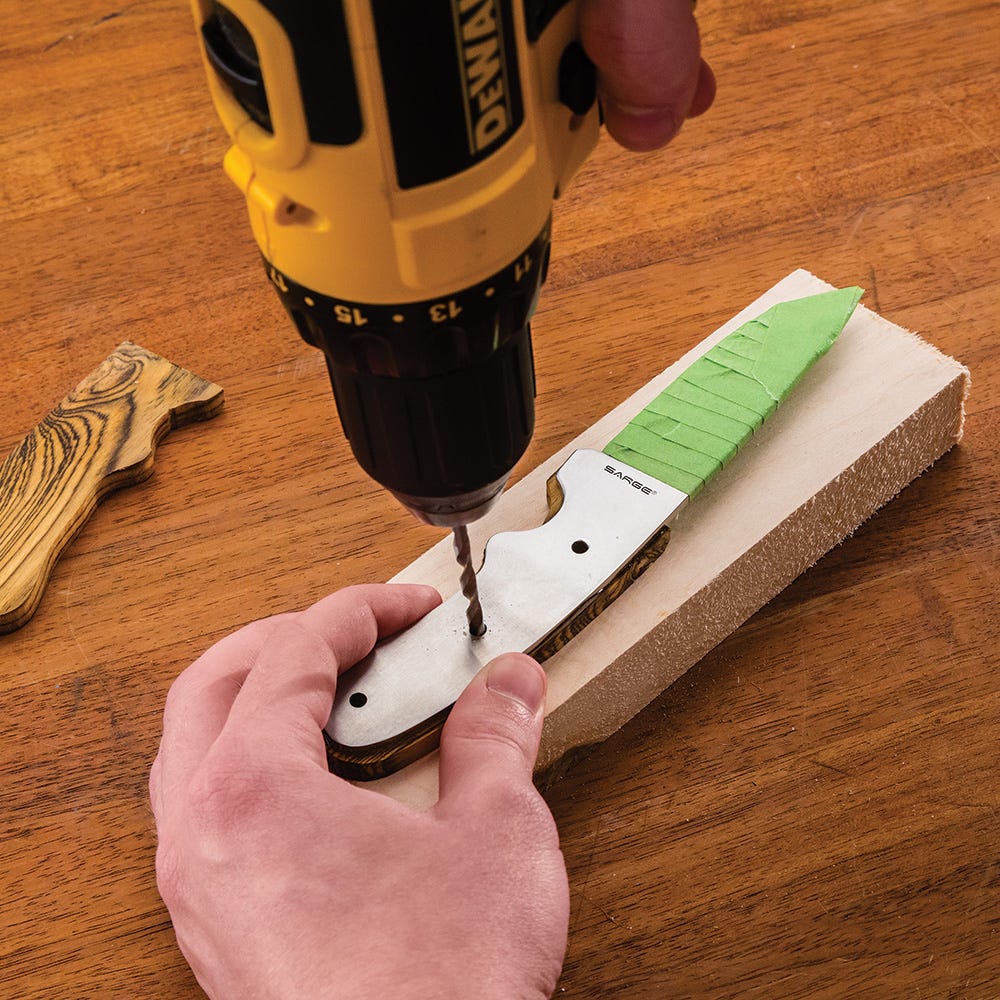 Step 3
Use the holes in the body as a guide to drill holes for the pins, then glue the other scale and repeat.
Sand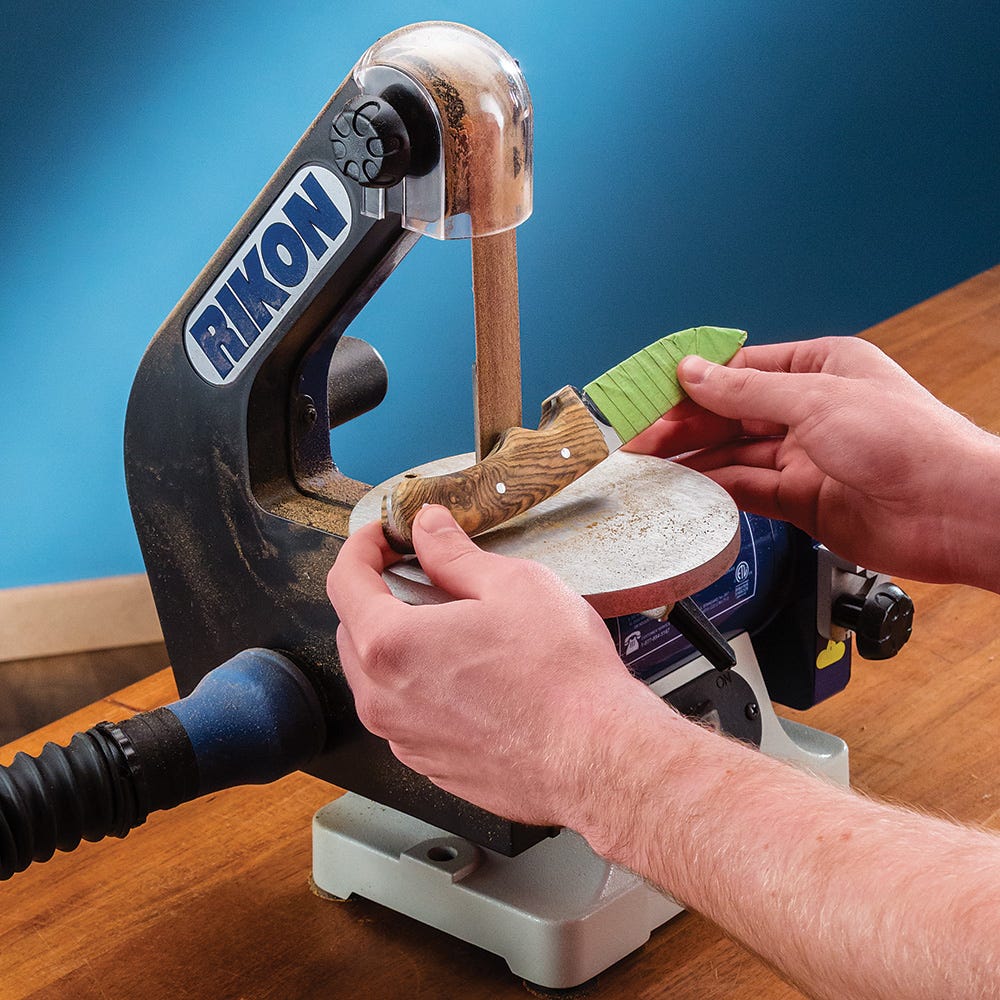 Step 4
Use a belt sander or hand tools to shape the handle as desired.
Finish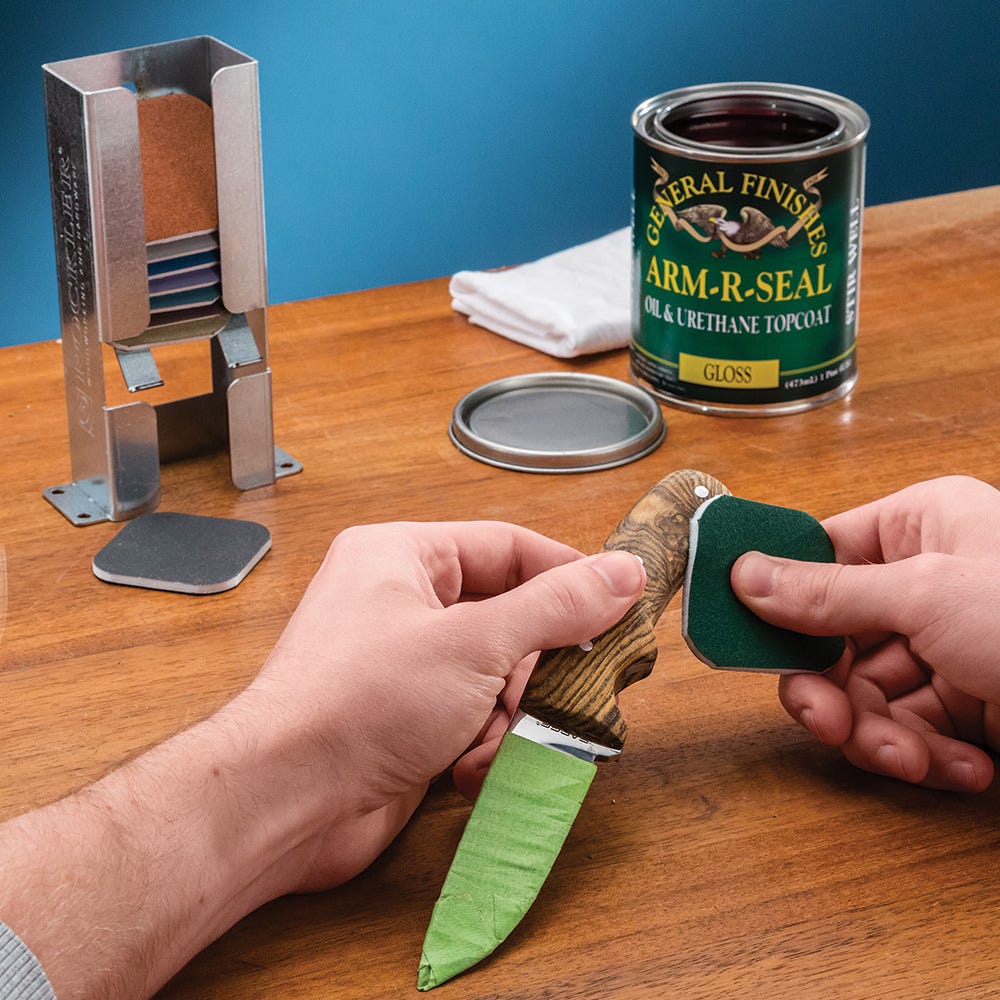 Step 5
Once it's shaped, sand the handle smooth and apply a protective finish. You're done!
Knife Hardware Kits and Scales
Accessories