Store Locations
Select a Location: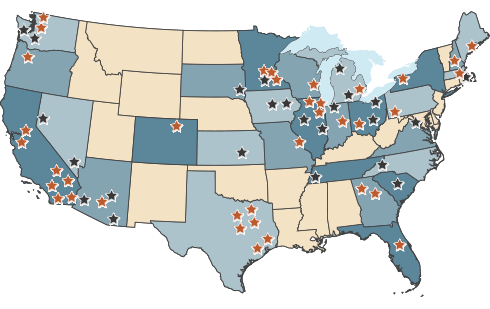 = Rockler Woodworking and Hardware Store


= Independent Rockler Reseller (Learn more)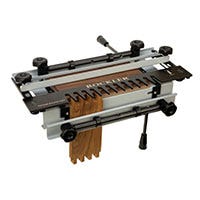 See how fast and easy it is to build custom dovetailed boxes using the Rockler Dovetail Jig.

Learn woodturning basics while we show you how to make your own custom handles for garden tools!

Learn how to resaw lumber like a pro using the 14" Rikon Bandsaw & Bow Products Guide Pro Featherboard.

Watch how fast and simple it is to build mitered boxes using the Rockler Miterfold Dado Set.

Watch us show you how easy it is to apply a professional quality finish using the Rockler Finishing Sprayer.

What power tool will you add next to your shop? We'll walk you through a variety of Laguna's Premium Power Tools.

We'll show off all the features and benefits of our Covertible Benchtop Router Table.

Easily install new drawer slides and european hinges using a couple specialty Rockler jigs.

Sawstop: Find out how the safest table saw on the market can work for you.
Find your local store above to see even more demos in your area!
Get the Inside Scoop!
Sign up to get special announcements from our store manager! You'll get the inside scoop on new products, special events, manager specials, and more. Go to the page for the store nearest you and sign up now!
Looking for Wood?
Why not come and "Take a walk through our woods". We feature premium domestic and exotic lumber as well as hard-to-find veneers.
Career Opportunities
Would you like to turn your hobby into a career?
Rockler Companies has career opportunities available, and one of them might be just what you're looking for. Lots of variety and flexible hours. Please see our Career Center for position details and how you can join our fun loving team!