Store Location
Rockler Woodworking and Hardware
515 E Altamonte Drive -Suite 1018
Altamonte Springs, FL 32701
Phone: (407) 775-2355
Manager: Patrick Jones - email
Store Hours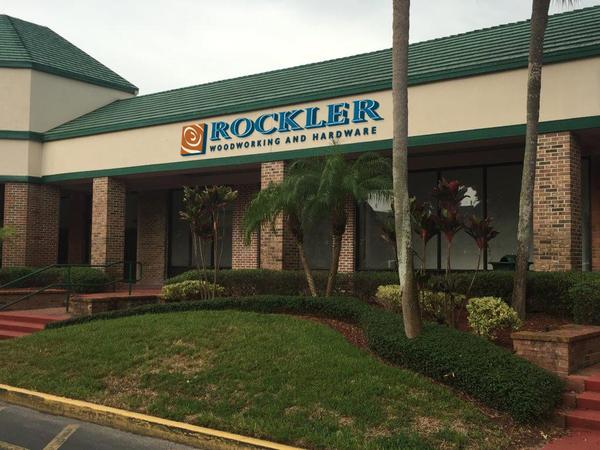 *Be assured that Rockler does not sell its e-mail lists to anyone, so your information is safe with us.
Founders Day Celebration
Event: Saturday, February 23 2019
February is always a special month for Rockler Woodworking and Hardware. This is the month we celebrate our heritage as a family owned business. Our company has been around for 65 years serving the Woodworking and DIY community. Founder, Nordy Rockler celebrates his birthday in February. We will be featuring Free Demonstrations all day long. We will also have special deals and refreshments. Come see some of the beautiful work of the Clerbrook Woodworking Club and talk to the members to learn how they did it.
Come check out our demos!
Turning, Scroll Saw, Frame and Panel Doors, & Finishing Tips. Please contact the store at 407-775-2355 for more details.


Looking for Wood?
Why not come and "Take a walk through our woods". We feature premium domestic and exotic lumber as well as hard-to-find veneers.
Career Opportunities
Would you like to turn your hobby into a career? Please see our Career Center for position details and how you can join our fun loving team!