Store Location
Rockler Woodworking and Hardware
425 Ernest W Barrett Parkway NW Suite 1120
Kennesaw, GA 30144
Phone: (678) 383-0087
Manager: Jeff Slaton - email

Store Hours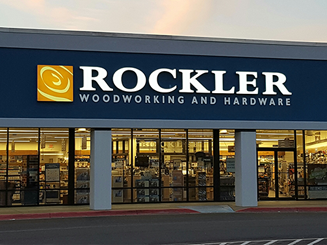 *Be assured that Rockler does not sell its e-mail lists to anyone, so your information is safe with us.


1st Annual Fall Tool Swap Meet
Stop by our Kennesaw store Saturday, October 20 from 9AM – 2PM for our 1st Annual Fall Woodworking Tool Swap Meet. Admission is free, spaces are free. Contact Jeff at store41@rockler.com to secure your space to sell. Sellers please bring woodworking or woodworking related items only! This is your big chance to sell off those seldom used items to make some room for those upcoming holiday presents and even pick up some good deals. Who knows what treasures you'll find out there? Come early! Setup is at 8AM and Swap Meet starts at 9AM. Rain or Shine. SawStop Demo starts at 11AM.

Please contact the store at 678-383-0087 for more details.
Looking for Wood?
Why not come and "Take a walk through our woods".
We feature premium domestic and exotic lumber as well as hard-to-find veneers.
Career Opportunities
Would you like to turn your hobby into a career? Please see our Career Center for position details and how you can join our fun loving team!