Store Location
Rockler Woodworking and Hardware
6690 Roswell Road - Suite 450
Sandy Springs, GA 30328-4908
Phone: (404) 460-1000
Manager: Dan Brown - email
Store Hours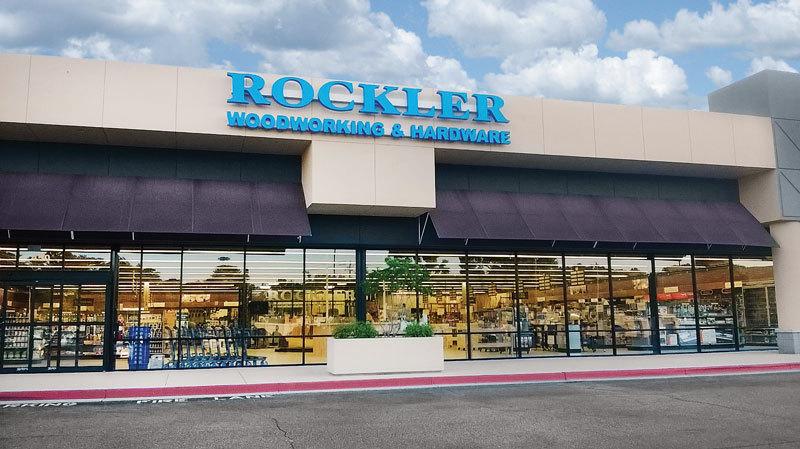 *Be assured that Rockler does not sell its e-mail lists to anyone, so your information is safe with us.



Enter your project today - Voting begins Friday September 13, 2019!
This is your opportunity to "Show Off" to your fellow woodworkers. We invite you to enter some of your most prized woodworking projects to display at our store. Win prizes as your peers can vote on their favorite pieces. So start putting your ideas together, finishing up that one-of-kind piece of art, or choosing your most beloved project!
How To Enter
Step 1 - Complete the entry form which can be downloaded here
Step 2 - Email us a photo of your project along with the completed entry form by September 1st, 2019.
Finalists will be contacted to bring in their entry to display in the Woodworking Showcase. Projects chosen will be on display in the Sandy Springs Rockler Store for two weeks beginning on Sept 13th through Sept 28th, 2019. During this time our customers will vote on their favorite piece.
Showcase Categories & Prizes
The project with the most votes in each of the following categories takes home the prize so, tell your friends and family to stop by and show their support with a vote!
Turning/Carving - $75.00 Rockler gift card
Furniture - $75.00 Rockler gift card
CNC/Laser technology - $75.00 Rockler gift card
Miscellaneous - $75.00 Rockler gift card
Best in show - $100.00 Rockler gift card
Please contact the store at 404-460-1000 for more details.
Club & Guild
Hear From Sandy Springs Customers
Looking for Wood?
Why not come and "Take a walk through our woods".
We feature premium domestic and exotic lumber as well as hard-to-find veneers.
Career Opportunities
Would you like to turn your hobby into a career? Please see our Career Center for position details and how you can join our fun loving team!