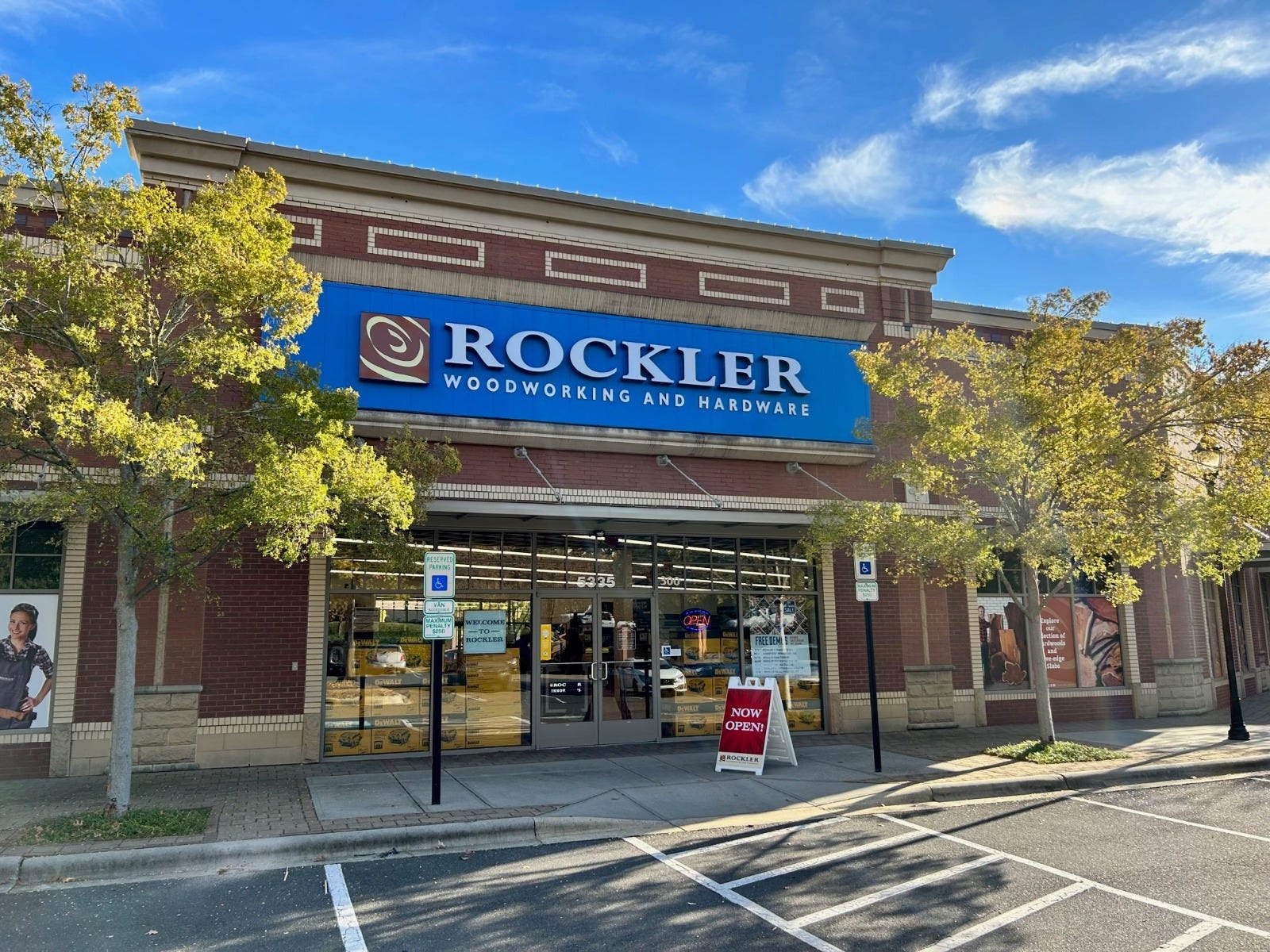 Stay up to date on Store Promotions and Events. Fill out the form below to receive exclusive details from the Rockler Charlotte store.
*Be assured that Rockler does not sell its e-mail lists to anyone, so your information is safe with us.
Future Woodworker Week!
---
April 10th - 15th, 2023

Rockler Woodworking and Hardware Charlotte, NC

April 10th 10am-12pm and 1pm-3pm: Epoxy Sun Catchers
April 11th 10am-12pm and 1pm-3pm: Corner Shelf
April 12th 10am-12pm and 1pm-3pm: Treasure Chest
April 13th 10am-12pm and 1pm-3pm: Kids Pencil Holder
April 14th 10am-12pm and 1pm-3pm: Epoxy Sun Catchers
April 15th 9am-11am, 12pm-2pm, and 3pm-5pm: Wooden Tote or Birdhouse

As a family owned business since 1954, Rockler believes that woodworking can be for anyone. We are excited to host "Future Woodworker Week," an event focused on developing the next generation of woodworkers. From April 10-15, Rockler Charlotte will offer a variety of kid's workshops. Projects range from treasure chests and epoxy sun catchers to wooden totes, pencil holders, and birdhouses.

With components pre-cut for safety, all projects will be completed during each two-hour session, with most of them ready to take home at the end of the class. Our Epoxy sun catcher will require a return trip to the store to pick up your project after the epoxy has cured. These projects are designed for ages 9-14, and kids must be accompanied by an adult.

Follow the link on our store page to sign up online or contact the store at 704-815-6260 for more details!


4/1/2023 - RocklerPro Shelf Pin Jig

Perfectly Spaced Shelf Pin Holes Made Simple

4/8/2023 - Rockler Project MDF Templates

Easy Outdoor Projects with MDF Templates

4/15/2023 - Rockler Beadlock & Doweling Jigs

Quick, Strong, and Hassle-free DIY Joinery Techniques

4/22/2023 - Rockler Turning Hardware Kits

Fast and Fun Turning Projects
Charlotte Woodworking Classes & Workshops
We're Hiring
Would you like to turn your hobby into a career? We're always looking for enthusiastic, customer-service focused individuals to join our team. Please see our Career Center to learn more about what it's like working at Rockler and to search for job opportunities in your area.