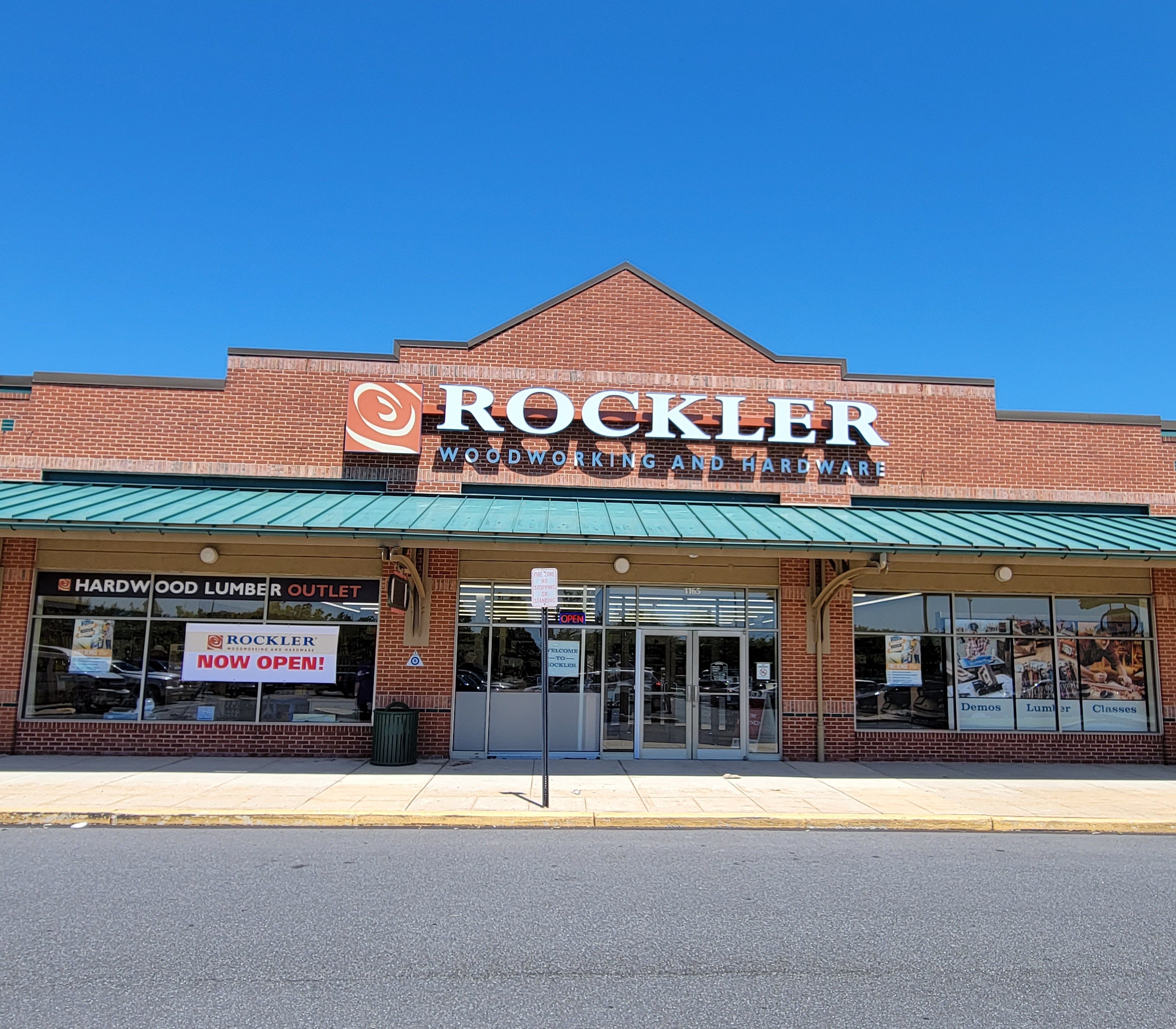 Stay up to date on Store Promotions and Events. Fill out the form below to receive exclusive details from the Rockler Moorestown store.
*Be assured that Rockler does not sell its e-mail lists to anyone, so your information is safe with us.
IT'S OUR ANNIVERSARY!
---
Saturday, August 26, 2023, 10AM to 5PM

Help us celebrate our One Year Anniversary and enjoy special savings at Rockler Moorestown!

Join us as we celebrate our 1st year in the greater Philadelphia-metro and South Jersey areas. We look forward to many more years in the shop with you.

Our goal is to be your go-to woodworking resource for everything you need to build both your projects and your confidence.

Meet other folks that share your passion for woodworking while enjoying demonstrations throughout the day, including:
-SawStop at 12:00 & 3:00 PM
-Rockler's newest jig innovations
-Turning
-Joinery

Take advantage of special discounts on select items and connect with local woodworking clubs, such as the South Jersey Woodworker's Guild.

Register for your chance to win a prize at the top of every hour beginning at 10AM, including a $100 Rockler Rewards Card at 3PM (must be present to win).

Light refreshments will be provided.

The team at Rockler Moorestown looks forward to seeing you and thanking you for helping us with our successful first year.

This is a dog friendly event.

Please contact the store at (856) 380-4150 for more information.


IN-STORE DEMOS WILL RETURN IN OCTOBER!

Please check back for our updated fall schedule.
Moorsetown Woodworking Classes & Workshops
We're Hiring
Would you like to turn your hobby into a career? We're always looking for enthusiastic, customer-service focused individuals to join our team. Please see our Career Center to learn more about what it's like working at Rockler and to search for job opportunities in your area.