Store Location
Rockler Woodworking and Hardware
5085 Transit Rd
Williamsville, NY 14221
Phone: (716) 631-8922
Manager: Brad Empfield - email
Store Hours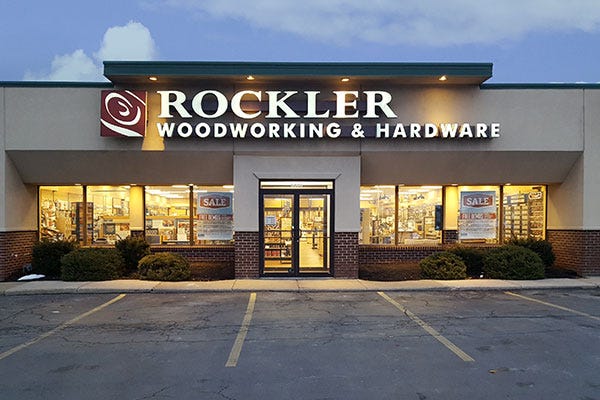 *Be assured that Rockler does not sell its e-mail lists to anyone, so your information is safe with us.


Private Woodworking Instruction
We offer instruction, in Wood Turning, Band Saw, and Routers. Call store for times and details 716-631-8922.
Shop Tip
Hardware
When planning a woodworking project, design your piece around existing, available hardware. There is nothing more frustrating than building a great project and finding that there isn't any hardware to fit your design! So check our catalog, or stop at our store for the best hardware available.
Club & Guild
Hear From Buffalo Customers
Looking for Wood?
Why not come and "Take a walk through our woods".
We feature premium domestic and exotic lumber as well as hard-to-find veneers.
Career Opportunities
Would you like to turn your hobby into a career? Please see our Career Center for position details and how you can join our fun loving team!