Store Address
Rockler Woodworking and Hardware
21352 Kuykendahl Rd.
Spring, TX 77379
Phone: (346) 331-4081
Manager: Allen Scoggan - email
Store Hours
Monday – Friday: 8 AM – 7 PM
Saturday: 8 AM – 6 PM
Sunday: 11 AM – 4 PM
Holiday Hours
Labor Day: 9 AM – 4 PM
Rockler is located in Spring town center at 21352 Kuykendahl Rd in the Bella Sera neightborhood of Spring Texas.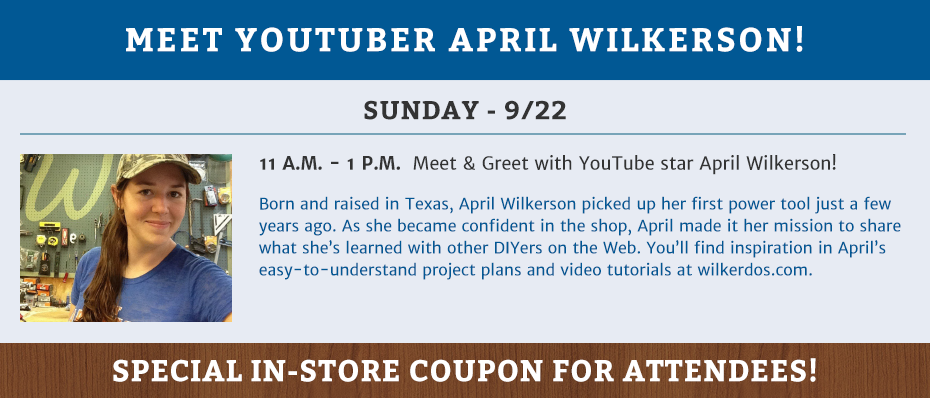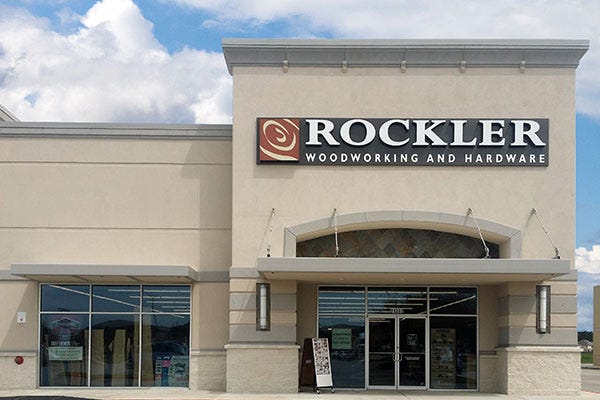 *Be assured that Rockler does not sell its e-mail lists to anyone, so your information is safe with us.
Maker Meet Up - Saturday, September 7th
Come join us for this Maker Meet Up! Meet your favorite YouTube and Instagram Celebrities. See what new things they are working on.
Including:
We'll be featuring FREE Demonstrations on Turning, Lumber Milling and all the greatest wood working tools! Live Mill demonstration turning a whole tree into useable slabs!
Please contact the store at 346-331-4081 for more details.


Looking for Wood?
Why not come and "Take a walk through our woods".
We feature premium domestic and exotic lumber as well as hard-to-find veneers.
Career Opportunities
Would you like to turn your hobby into a career? Please see our Career Center for position details and how you can join our fun loving team!