Rockler Silicone Coaster Casting Mold
Create one-of-a-kind coasters using casting resin mixed with the dyes of your choice—flexible silicone releases easily once cured.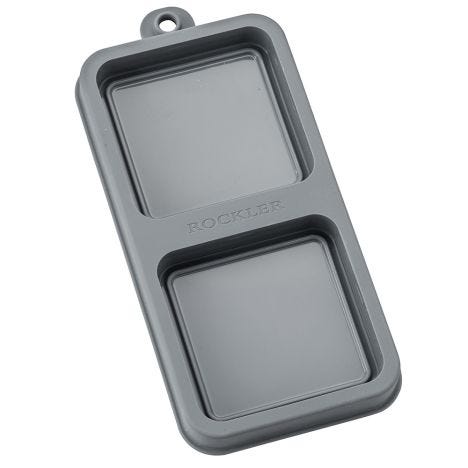 These flexible silicone molds let you make your own custom casters by pouring in resin mixed with whatever colorants you like. Once cured, the flexible silicone makes it easy to extract the coasters, and the mold leaves a neat groove around the edge of the coaster for catching drips and condensation. You can pour the resin to two different depths: up to the line for 1/2'' coasters, or up to the rim for 3/4'' coasters. Choose from round or square coasters.
Features:
Silicone mold releases easily once resin has cured. To prevent damage to the mold and prolong its life, we strongly recommend using Stoner Mold Release (66406, sold separately)
Finished coasters are nicely rounded, with a groove around the edge for catching drips and condensation
Dual mold cavities have a fill height mark for 1/2'' thick coasters; pour to the rim for 3/4'' thick coasters
Hang hole for convenient storage
Note: Silicone casting mold is not food-safe.
(1) Rockler Silicone Coaster Casting Mold (with two coaster cavities)
More Information
Brand
Rockler
Tech Spec

Brand: Rockler Innovation
Material: Silicone
Casting Mold Dimensions: 10-5/8'' x 5'' x 0.8''
Finished Coaster Dimensions: 4'' wide x 1/2'' or 3/4'' thick