Rockler Medium-Duty Spring-Loaded Bar Clamps
The patented spring mechanism on this bar clamp closes the jaws with a squeeze of the trigger, leaving your other hand free to position parts!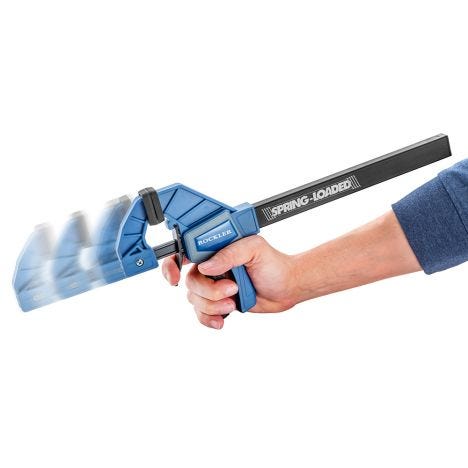 Just squeeze the trigger of this bar clamp and the spring mechanism closes the jaws in an instant! No repetitive pumping of the trigger and no need to use your other hand to close the jaws. Fast and efficient, the one-handed action leaves your other hand completely free to position parts and hold them in place. Pull the trigger to close, squeeze to clamp, done. You can even feather the release trigger to ease the jaws shut—a great feature when a lighter touch is needed. You'll never experience a faster, more versatile bar clamp. Patented.
Rockler Spring-Loaded Bar Clamp Features:
Single-finger release trigger activates patented spring mechanism that closes the jaws for fast one-handed clamping
Squeeze the larger four-finger trigger for up to 150 lbs. in clamping force
Release trigger can be ''feathered'' to ease the jaws closed
Non-marring thermoplastic rubber clamp pads won't leave dents
Glass-reinforced nylon clamp body with steel bar and steel spring cover
Protected by U.S. patent 7,614,617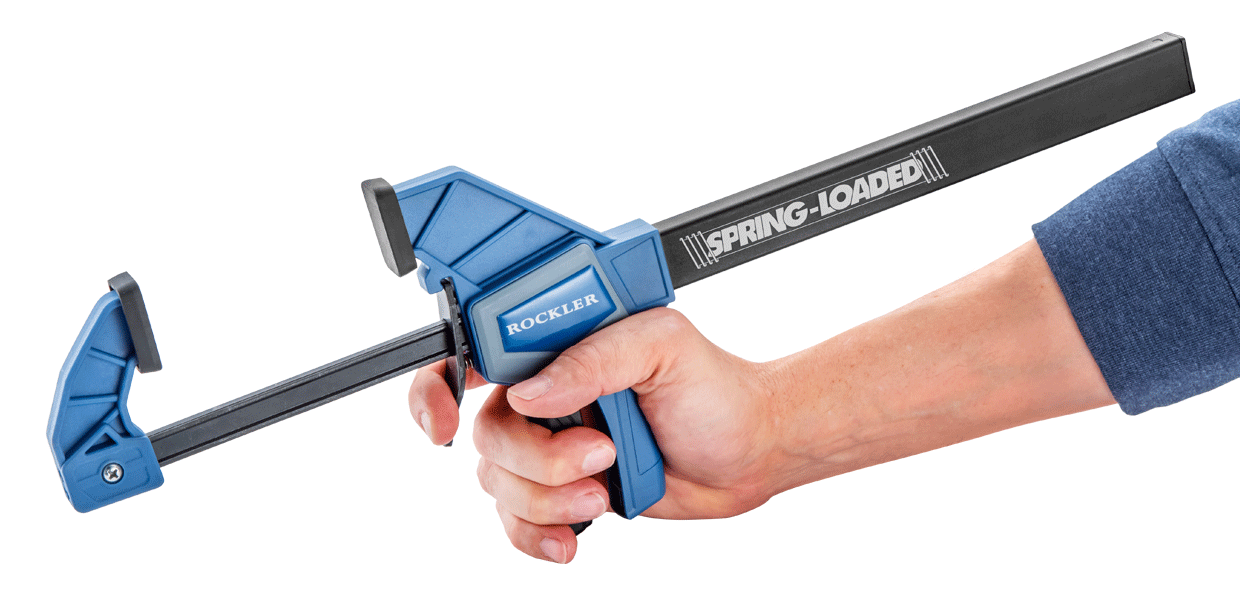 (1) Rockler Medium-Duty Spring-Loaded Bar Clamp
More Information
Brand
Rockler
Tech Spec

Material: Glass-reinforced nylon clamp body with steel bar; steel spring cover
Clamp Force: 150 lbs.
Clamping Capacity Between Jaws: 6-1/2'' or 10-1/2''
Throat Depth: 2-1/4''
Pad Dimensions: 7/8'' x 1-1/2''
Pad Material: Non-marring thermoplastic rubber
Grip Style: Pistol Grip