Space Balls - Raised Panel Door Spacers
Eliminates panel rattle, and ensures that the panel stays centered in the frame (100 Pack).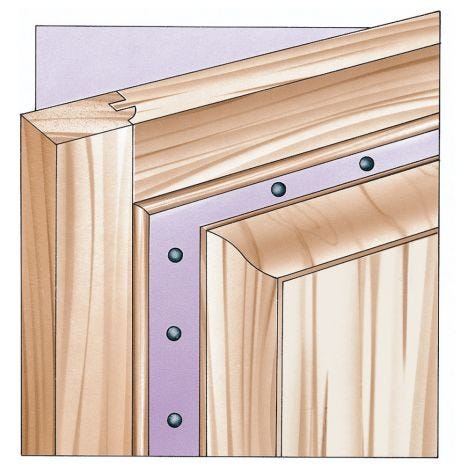 Insert these space balls in your rail and stile grooves to center raised panels in their frames, thereby ensuring flawless frame and panel assemblies. The balls are soft enough to allow expansion and contraction, but firm enough to keep the panel from rattling. They are also designed to help eliminate cracking glue joints. 8-10 space balls per door recommended. If you are using a curved bottom dado slot this spacing must be increased to a minimum of 7/32'' on all sides.
(100) Space Ball Raised Panel Door Spacers
More Information
Weight
0.050000
Tech Spec

Material: Synthetic Rubber
Diameter: 0.26''
Allow 5/32" spacing and use 8-10 space balls per door
8 to 10 space balls are recommended per door