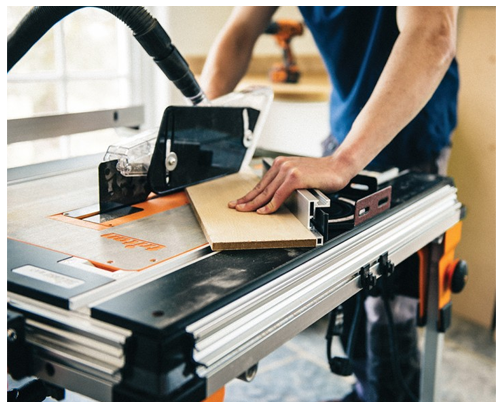 "The benchmark in precision power tools for over 35 years"
Triton Precision Power Tools
Founded in Australia in 1976, Triton Precision Power Tools manufactures a line of premium power tools for woodworkers and do-it-yourselfers. From its award-winning routers to handheld power sanders and benchtop spindle sanders, Triton has a history of innovative design aimed at meeting the needs of professional woodworkers and hobbyists alike.
Triton TWX7 WorkCentre
Portable, modular work station accepts optional table inserts such as a router table and contractor table saw.