Olson® Skip Tooth Scroll Saw Blades, 12-Pack, Univ.
Quickly and cleanly cuts hardwoods, softwoods, plastics and metals—wide gullets provide fast chip clearance for cooler cutting.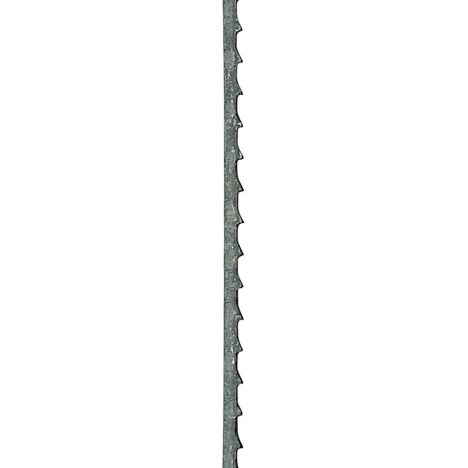 Olson's line of skip tooth scroll saw blades are designed for fast sawing of difficult materials such as hard or dense woods and thicker stock. In addition, blades up to Univ. No. 5 can be used to cut metals such as cold rolled steel, copper, brass, aluminum sheet and bronze. Soft metals measuring up to 1/8'' thick can be cut easily, whether a single sheet or a stack of thinner sheets. Thanks to their wide gullets, all skip tooth blades cut quickly and eject chips efficiently for a smooth, burn-free finish. Plain ends.
(1) 12 pack of Olson® Skip Tooth Scroll Saw Blades, Univ.
More Information
Weight
0.550000
Tech Spec
Item # 52712

Width: 0.022''
Kerf: .010''
TPI: 28


Item # 99516

Width: 0.029''
Kerf: 0.012''
TPI: 20


Item # 52746

Width: 0.038''
Kerf: 0.016''
TPI: 12.5


Item # 52753

Width: 0.045''
Kerf: 0.017''
TPI: 11.5


Item # 52761

Width: 0.053''
Kerf: 0.018''
TPI: 11.5

Material Cutting
Aluminum, Brass, Copper, Sheet Metal, Sheet Steel, Steel