Veneer Packs, 3 Sq. Ft., 1/16'' thick
These extra-thick veneers help prevent sand-through and are easy to handle without damaging the veneer.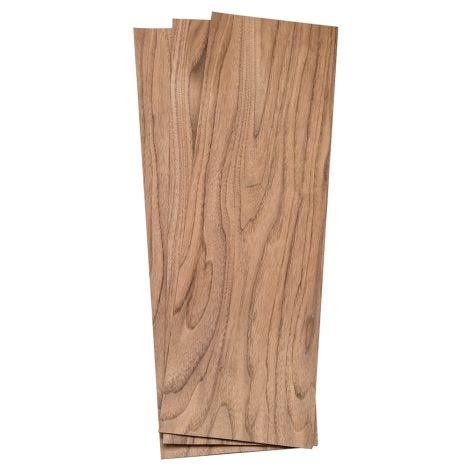 These top-quality hardwood veneers are produced in the USA from the finest raw lumber. Each veneer leaf has an average thickness of 1/16''. This generous thickness is ideal where sand-through is a concern, or when additional resistance to impact is desired. If dented, the thicker veneer makes it less likely that the substrate will be exposed, and you may even be able to lift the dent with a hot iron and moist rag. Also well-suited for distressed finishes. Each pack has leaves with variable widths to make up three square feet. Raw veneer, no backing.
(1) Pack of 3 square feet veneer
More Information
Tech Spec

Width: Ranges from 4-1/2'' to 7-1/2''
Length: 24''
Thickness: 1/16''
Backing: None