Z-Saw H-150 Dozuki Saw and Replacement Blade
Features a compact body fitted with the finest available blade in the Z-Saw Dozuki series—ideal for intricate joinery.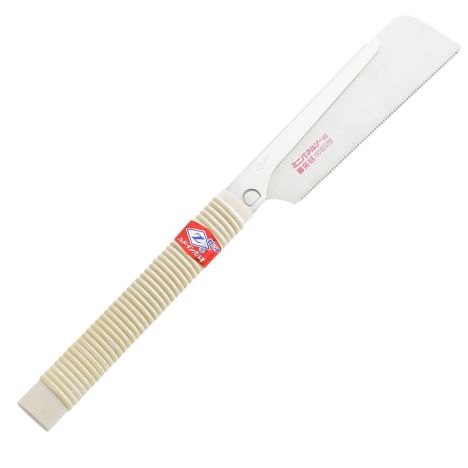 Z-Saw H-150 Dozuki Pull Hand Saw excels at cutting precise joints, especially shoulder cuts for tenons, half-laps, bridle joints and others. It features a compact saw body and the finest blade in the Z-saw Dozuki backsaw lineup. Cuts most solid wood and plywood materials. Like most Japanese saws, it cuts on the pull stroke, putting the blade in tension for an exceptionally fine, straight cut. Since the kerf is narrow, very little energy is required. Crosscut teeth; maximum cutting depth is 38mm.
Item 66376

(1) Z-Saw H-150 Dozuki Saw

Item 66242

(1) Replacement Blade for Z-Saw Dozuki H-150 Saw
More Information
Tech Spec

Brand: ZetSaw
Blade Length: 150mm
Pitch: 1.00mm
Thickness: 0.30mm
Kerf: 0.40mm
Tooth Type: Crosscut