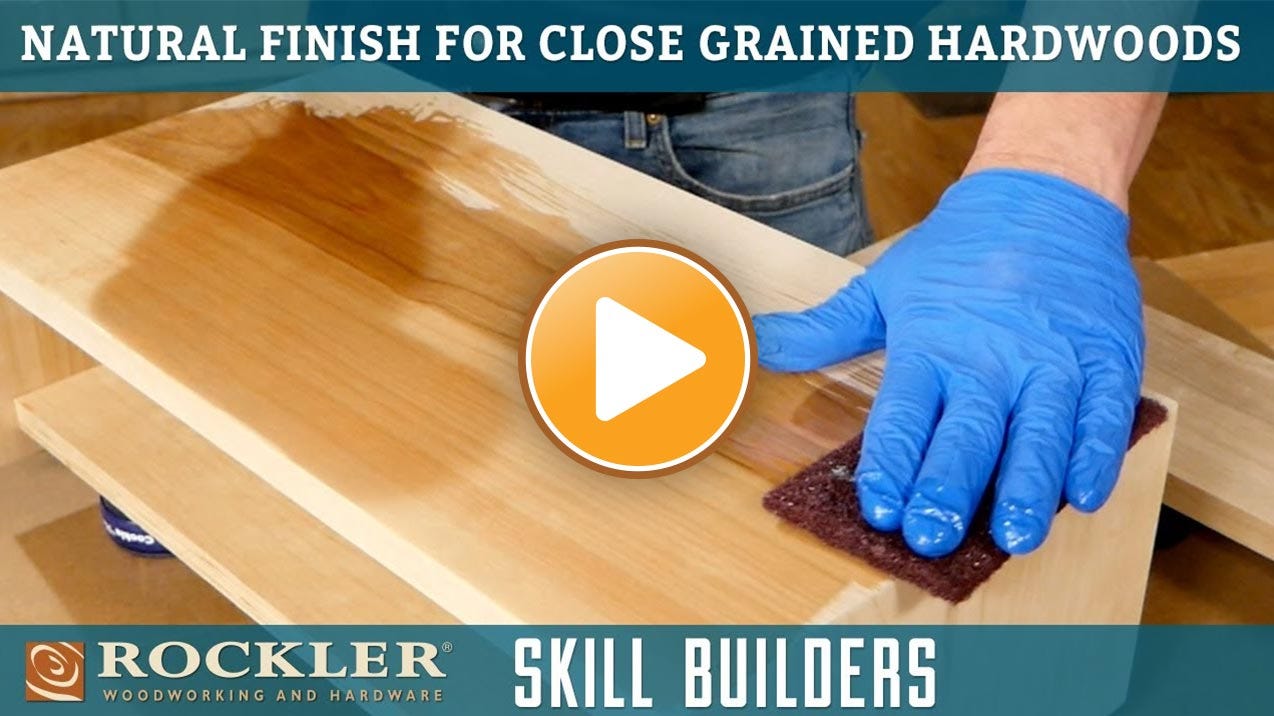 Learn how to apply a lovely durable finish to close grained hardwoods like: birch, maple, cherry and others. This simple "no-fail recipe" offers clear demonstrations of all the essential steps. Easy, fast and effective.
Step by Step Instructions
Sand the project up through the grits until at least 220-grit
It is a good idea to sand pieces that will be hard to reach before assembly.
Wipe the project with mineral spirits to check for glue splotches
Use a good quality Danish Oil type finish
Flood it on, let it sit and wipe it off
Let towels dry flat and dispose of properly!
If you have any nail holes, cracks or defects in the wood, fill them now with a wood filler putty that matches the color of the oiled wood (sand smooth)
Apply at least two more coats of the Danish Oil
Optional: After the finish has cured for 72 hours, apply a coat of high-quality paste wax and then polish it off.
Optional: Substitute a wipe-on gel polyurethane for the Danish Oil applied in the same manner