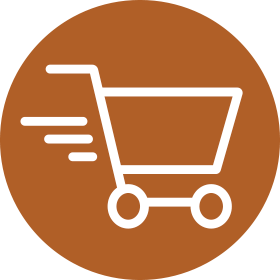 CURBSIDE PICKUP INSTRUCTIONS
We have added curbside pickup as an option at all our stores. Please follow the steps below.
Step 1: Use the Find In Store button on any product page to check local inventory of items you want to pick up. If there is inventory available, click the "Curbside Pickup" button.
Step 2: Call your preferred store at the number shown during business hours. (Click here for current hours for your preferred store.)
Let us know your item numbers and quantities.
We will ask for your name, phone and credit card number once we have verified the items are available.
Step 3: Call the same number when you arrive at the store. Please bring your ID with you so we can match it to the name on your order. Please help us maintain adequate social distance during pick up.
Note: most of our stores are still open for walk-in visitors. Please check current hours.