Flat-Mount Stainless Steel Magnetic Catch
Powerful rare-earth magnets hold doors securely closed—flat stainless steel mounts make them ideal for boats, RVs and outdoor use.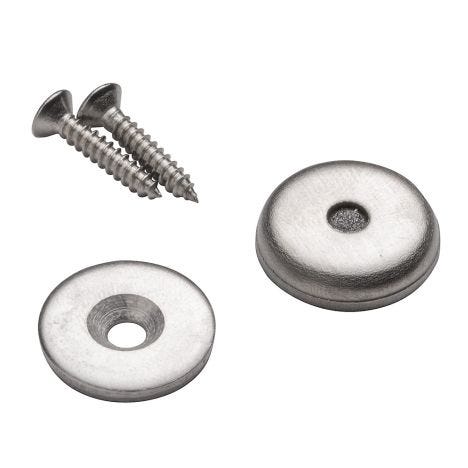 These magnetic catches are housed in 204 stainless steel mounts specifically designed to stand up to marine use, outdoor use or wet environments like kitchens and bathrooms. Each mount houses a single rare-earth magnet that holds the door, drawer, lid or gate securely closed. Available in several magnet sizes for varying hold strengths.
Features:
204 stainless steel housings for excellent corrosion resistance
Nickel-plated rare earth magnets hold doors securely closed
Strike plates are 3mm thick and can be recessed to reduce the gap between cabinet and door
(1) Flat-Mount Stainless Steel Magnetic Catch
(1) Pack of Stainless Steel Mounting Screws
More Information
Tech Spec

Mount Style: Flat
Diameter (#52723): 3/4''
Diameter (#57477): 1''