Bench Cookies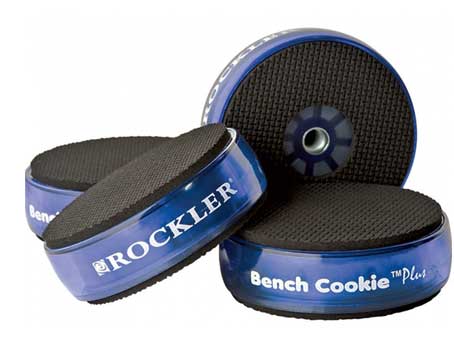 BENCH COOKIE® PLUS WORK GRIPPERS
If you've ever clamped a board awkwardly over the edge of your bench for routing, struggled to hold a workpiece while sanding or cursed yourself for scratches left on your project by a rough work surface, you owe it to yourself to try Bench Cookie® Plus Work Grippers. They lift your workpiece off the surface to provide plenty of clearance for edge-profiling router bits. High-friction rubber pads grip the workpiece to keep it from shifting during sanding — without the need for clamps. And the rubber pads are soft, so they protect the surface of your project from dents and other damage. Plus, Bench Cookie® Plus Work Grippers also incorporate threaded inserts to attach accessories that expand their versatility so you can get more done in the shop.
Specialized Project Support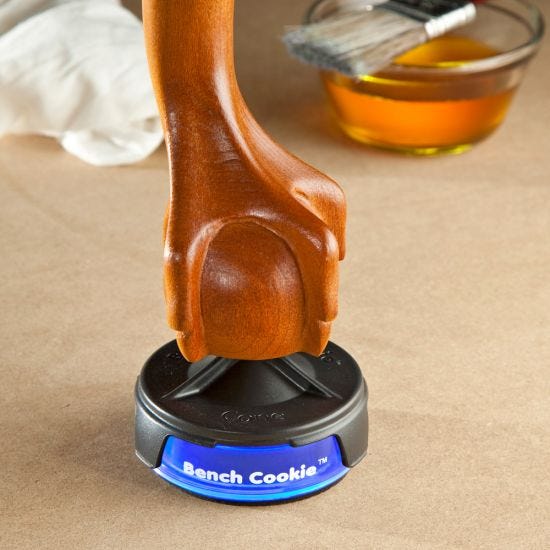 Finishing Cones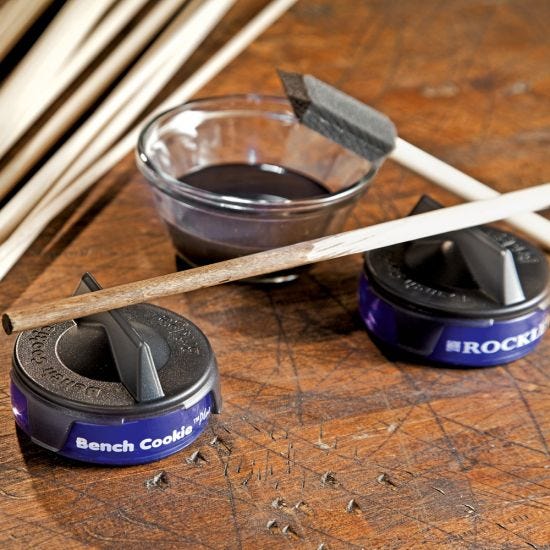 Finishing Bridge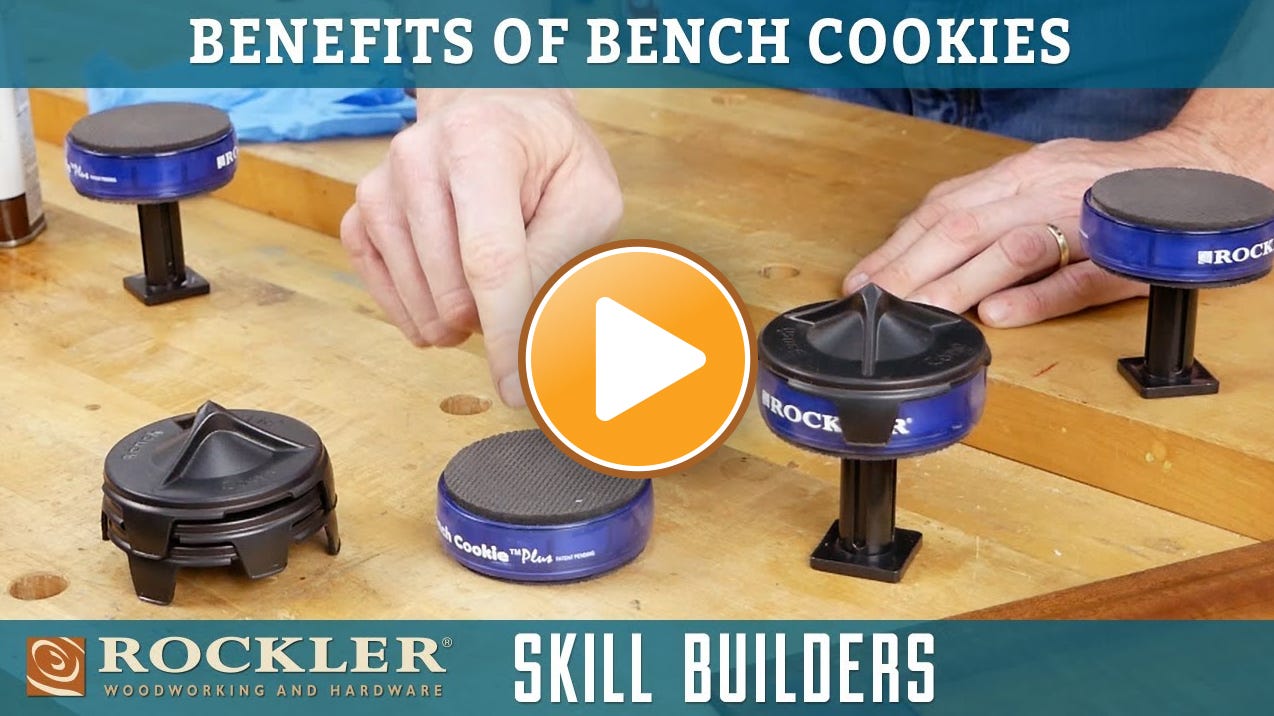 Bench Cookie Plus work supports feature high-friction rubber pads to hold your project rock-steady while sawing, sanding, or routing without the use of clamps. Plus they now include a threaded insert for adding risers to elevate your work and provide plenty of clearance off your work table. You'll be amazed at all the ways you can use Bench Cookies.