What makes DeWalt unique?
With a huge variety of power tools covering just about every aspect of woodworking and construction, DeWalt has earned its reputation for breadth of selection, technological innovation and proven performance. From 1922 to the present day, DeWalt has maintained a singular focus on practical woodworking solutions with tools that are designed smart on paper, but show their true mettle on the jobsite. That's where every DeWalt tool is tested to see what works and what doesn't, and why DeWalt is guaranteed tough®. Driven by a desire to increase performance, ease of use and productivity, DeWalt engineers take the results of these tests and make changes where necessary only because they make the tool better, not just for the sake of change.
Why buy DeWalt from Rockler?
Online or in the store, Rockler is your go-to source for DeWalt power tools. Whether you're looking for DeWalt cordless tools or DeWalt stationary machines for your shop, you'll want to put your paws on the product before you buy. Our retail stores let you do just that, and with a staff that's committed to your satisfaction, you can be assured that the right tool for your needs. If you're buying online, our expert tech crew is available by phone to answer any questions you might have. We also offer an optional extended warranty that helps keep your projects rolling. At Rockler, you get the better half of a century of experience in woodworking, so you can feel confident in your purchase.
DeWalt available at Rockler
DeWalt Routers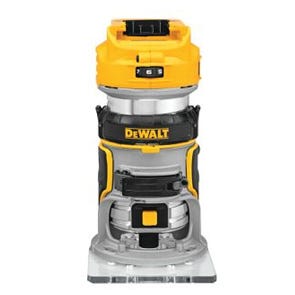 We offer a wide range of handheld DeWalt routers for everything from light-duty trim routing to heavy-duty plunge routing. Many of our Router Plates are also pre-drilled to accept DeWalt routers.
DeWalt Saws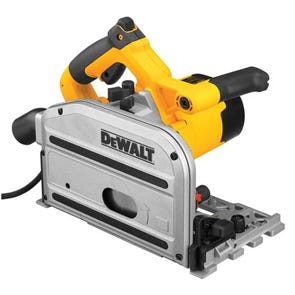 From DeWalt track saws to DeWalt jigsaws, Rockler offers the tools you need to make practically any cut, straight or curved. Don't forget to browse our selection of stationary DeWalt scroll saws.
DeWalt Drills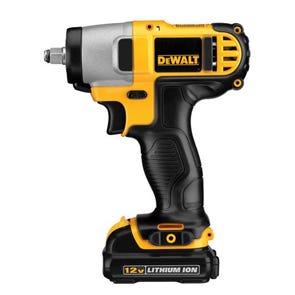 Whether it's a lightweight cordless drill/driver for driving screws all day, or a heavy-duty corded drill for large holes in tough materials, DeWalt has you covered with an astonishing selection.
DeWalt Planers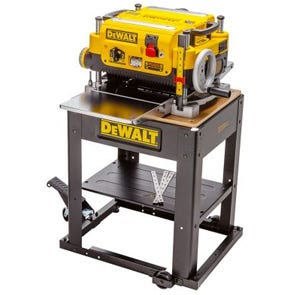 DeWalt's line of woodworking planers has gained a loyal following for their smooth cuts and reliable performance. Rockler also offers mobile bases for your planer for easy mobility in tight shops.
Hear from DeWalt customers
See what our customers have to say about their DeWalt experience! With over a century of hard use in woodworking shops of all kinds, DeWalt tools have had plenty of time to prove themselves. Whether for their safety or their in-use performance, good reviews abound.
"Love sums it up. I am a professional carpenter and home builder. I use my DeWalt tools on a faily basis for a variety of tasks!" - Matt J.
"Fantastic Machine! I purchased this planer from Rockler and am amazed at the results I'm getting. Absolutely no tear-out, absolutely no snipe." - Jim
"Best jig saw I've ever owned!! I was so happy with all my deWalt drills that I decided to try the 20v Jig Saw! Am I glad I did." - Tony
"Love this router! It's lightweight, compact and powerful. Used it to put finishing touches on my handmade decorative mailbox posts. Works like a charm and looks terrific." - Andy
Get more done with DeWalt