What makes Jet Tools unique?
For decades, professionals and hobbyists alike have turned to Jet equipment and tools for quality, accuracy and cutting edge features. Dedicated to helping woodworkers do more in their shops, Jet engineers design every tool to bring out your best work. Jet offers a sweeping selection of heavy-duty woodworking machines to cover almost any need, including table saws, band saws, lathes, drum sanders, planers, jointers, shapers, drill presses and much more. Not only that, most Jet woodworking machines are available in a range of sizes, allowing you to tailor your tool selection precisely to your needs. With a constant commitment to quality, innovation and service, Jet tools has succeeded in bringing woodworkers best-in-class features and benefits, at attractive prices.
Why buy Jet Tools from Rockler?
Whether you're looking for heavy stationary tools or lightweight benchtop tools, Rockler carries a wide selection of Jet tools to satisfy your needs. However you shop, our helpful staff can help you zero in on the tool that's best for you. Buying online? Our expert tech crew is available by phone to answer any questions you might have. Coming into the store? Slide the fence around and wind the adjustment wheels yourself to feel the quality. Rockler also offers an optional extended warranty with broad coverage to provide peace of mind. At Rockler, you get the better half of a century of experience in woodworking, so you can feel confident in your purchase.
Jet Table Saws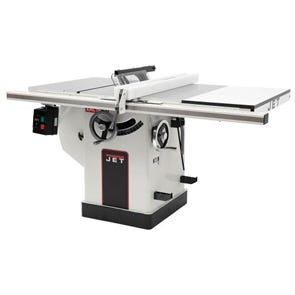 Looking for a Jet table saw? We offer saws to suit many price points, including Jet contractor saws and Jet cabinet saws. Whether you want it to stay firmly in place, or come along to the jobsite, Rockler has you covered.
Jet Bandsaws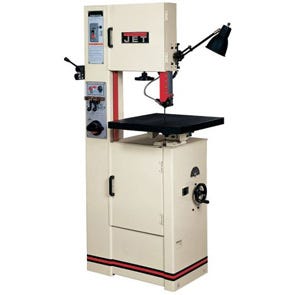 From the 14'' bandsaws standard in every high school shop class to the 20'' behemoths in professional shops, Jet offers a bandsaw to cut all your curves. Top-shelf features abound, including precision blade guidance and easy-to-use fences.
Jet Wood Lathes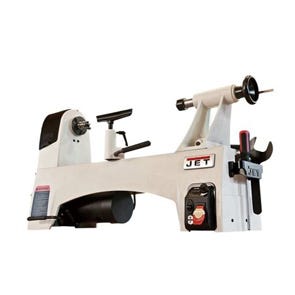 Woodturners the world over look to Jet lathes for the performance they need. Whether bowl turning or spindle turning is your thing, Jet offers a lathe to suit you. Many offer the option of bench-mounting or stand-mounting—the choice is yours.
Jet Planers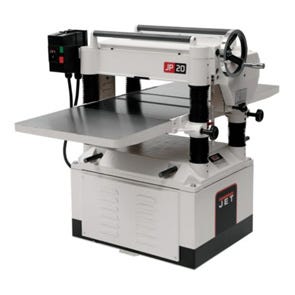 Jet's selection of thickness planers ranges from a 13'' benchtop planer to giant planers with over 3 horsepower. Many Jet planers offer the option for a helical head, which allows you to easily rotate or replace the insert cutters.
Jet Jointers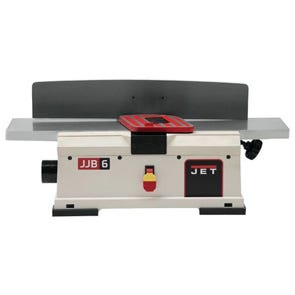 All good woodworking starts with straight, square edges, and Jet jointers will you get off on the right foot. Like the planers, Jet offers a wide range of jointers, including benchtop jointers and stationary jointers.
Jet Dust Collectors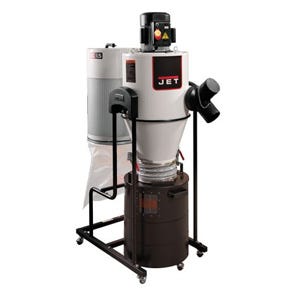 Jet dust collectors are available in a wide range of sizes and CFM ratings to ensure that your shop stays clean, no matter the size. And don't forget about Jet's popular Air Filtration System for the dust that gets away!
"This is my first piece of Jet equipment and I am not dissapointed. Outstanding piece of equipment. Would highly recommend it." - Frosty V
"Received the Jet 16-32 drum sander. Out of the box everything was set perfectly. I ran a few different test boards through & I must say I'm truly impressed." - Ricky Turner
"I am happy with this Jet drill press. The built in light is a nice feature. The speed is easy to adjust. The assembly was easy, I did it by myself." Greg N
"I am very happy with the new jet lathe. Forward and reverse is very useful as is the variable speed. The lathe worked right out of the box." - Joe R