What Makes Laguna Tools Unique?
Laguna Tools was founded in Laguna Beach, California out of a need to supply top-quality, precision machines for Torben Helshog, the founder of Laguna's custom woodworking shop. With the intent of rivaling the high standards of the machines Torben had used in Denmark, Laguna started offering innovative woodworking machines with improved quality of cut and superior efficiency. This commitment to quality and efficiency has only grown over the decades, with Laguna Tools offering continual improvements to their line of woodworking machines, and a wider range of machinery than ever before, expanding into CNC, metalworking, composites and more. Laguna Tools has earned a reputation for marrying precision and durability: heavy-duty, cast-iron tools that perform fine-precision work. Whether you're crafting gifts for your grandkids or furniture for your clients, Laguna offers a solution.
Why Buy Laguna Tools from Rockler?
Rockler carries a wide selection of Laguna tools, including bandsaws, table saws, planers, dust collectors, shapers, lathes, belt sanders and more. However you shop, our helpful staff can help you select the tool that's best for you. Buying online? Our expert tech crew is available by phone or chat to answer any questions you might have. Coming into the store? Look under the hood and wind the adjustment wheels yourself to feel the quality. Rockler also offers an optional extended warranty with broad coverage to provide peace of mind. At Rockler, you get the better half of a century of experience in woodworking, so you can feel confident in your purchase.
Laguna Tools available at Rockler
Laguna Bandsaws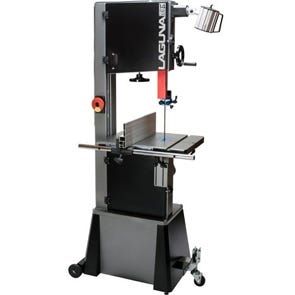 Laguna's top-notch bandsaws bring industrial-quality features to woodshops of all kinds. Not only do they pack the power to resaw wide boards, but they also make it easy with convenient blade adjustments, blade changes and intuitive features.
Laguna Lathes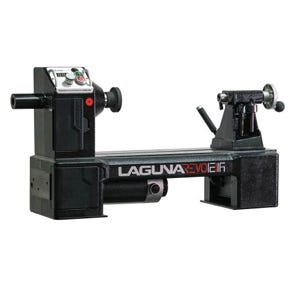 Whether for bowl or spindle blanks, large or small, Laguna has a lathe to turn it. Laguna's line of woodturning lathes boasts features that every turner looks for: large capacities, easy speed adjustments, and plenty of optional accessories.
Laguna Planers & Jointers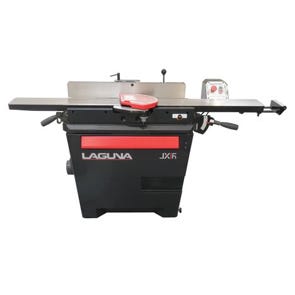 Laguna planers and jointers will flatten, straighten, smooth and thickness just about any board you can imagine. With rugged construction and modern features that make every operation easier, they bring ease and confidence to your woodworking.
Laguna Dust Collection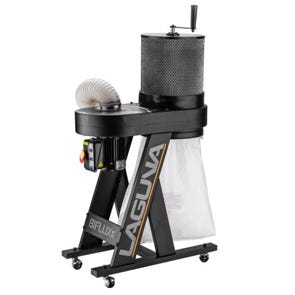 For good reason, dust collection occupies a central spot in Laguna's power tool lineup, with a full range of sizes to suit any shop. Many boast innovative features like self-cleaning filters and convenient, quick-release rollaway dust canisters.
Hear from Laguna Tools customers
Laguna's woodworking machines have earned stellar reviews from woodworkers the world over. Hear for yourself from the people who use them. It's one of the upsides of buying a well-established brand like Laguna, and the next best thing to trying out the tools yourself!
"I just got my fusion II table saw and it is AWESOME. When I unboxed the unit, to my surprise, it was 90% assembled." - J.M.A
"I've had this over 6 months now. I love it. It's a great lathe. Love how you carve the speed doesn't drop enough to notice." - Gary P.
"Best and ultra quiet collector I have owned. High 650CFM and large dust bag with filter. I love the mobility. Don't forget the collection kit made by Laguna!" - Todd A
"The Laguna 1412 has impressive build quality that is evident at every turn. The ceramic guides are the reason I got this saw, and they make the blade track like a laser." - Willie