Makita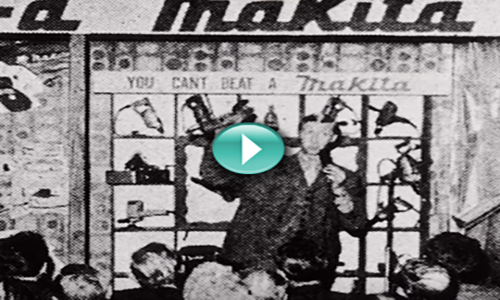 CELEBRATING 100 YEARS OF INNOVATION
Founded in 1915 as an electric motor sales and repair company, Makita has grown to become an international leader in the power tool industry. As it built a reputation for research and development, Makita introduced its first power tool – a handheld planer – in 1958, followed by an electric circular saw and electric drill in 1962. Its first cordless tool – a drill with removable battery – was introduced in 1978, and in 2004, it was the first to develop brushless motor technology, which was engineered for extended run time, increased power and speed and longer tool life. At first geared toward the defense and aerospace industries, this technology was introduced to the consumer market in 2009 in the form of a cordless impact driver. Today, Makita continues to innovate with such products as its sub-compact class of cordless tools.
SEE MAKITA IN ACTION
THE LXT® ADVANTAGE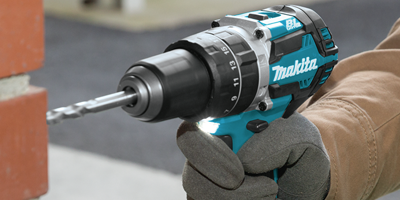 Makita created a new class in cordless with 18V LXT® Sub-Compact Brushless tools. Makita Sub-Compact tools are the most compact and lightest weight in the 18V category, so users get 12V handling with 18V compatibility.
Featuring:
Star Protection Computer Controls™ let the tools and batteries communicate and monitor conditions during use to protect against overloading, over-discharging and overheating.
Extreme Protection Technology (XPT™) for increased dust and water resistance in harsh job site conditions.
Electronically-controlled BL™ Brushless Motors eliminate carbon brushes, enabling the BL Motor to run cooler and more efficiently for longer life.
SHOP MAKITA