What makes Makita Tools unique?
Makita was founded in 1915 as an electric motor sales and repair company and grw from there into a pioneering manufacturer of handheld power tools. Today, Makita is an industry leader, with a huge range of woodworking tools ranging from rough-cutting tools to fine finishing tools, on both corded and cordelss platforms. Every day, on jobistes all around the world, Makita tools deliver the power, performance and reliabilit that professional users demand. Makita's long history of innovations has brough today's woodworkers and contractors a family of power tools with unmatched quality and durability. With every way of innovation, Makita tools have ridden the cutting edge, becoming more compact, lighter in weight, smoother in operation, and just plain better.
Why buy Makita Tools from Rockler?
Rockler carries a wide range of Makita power tools, both corded and cordless. We offer Makita track saws, as well as Makita routers, sanders, planers, plate joiners and more. Whether you shop in store or online, our friendly, helpful staff can help you select the right tool for your needs. If you're buying online, our expert tech crew is available by phone to answer any questions you might have. If you come into the store, you can get a sense of how the tools feel in your hand. Rockler also offers an optional extended warranty that helps keep your projects rolling. At Rockler, you get the better half of a century of experience in woodworking, so you can feel confident in your purchase.
Makita Cordless Tools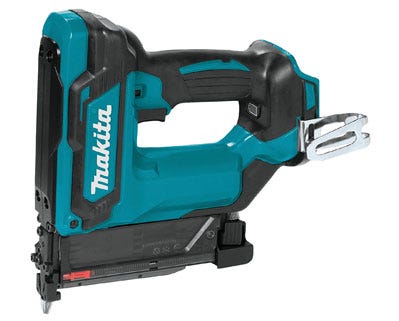 Makita offers over 100 tools that accept their 18V LXT slide-style battery. With the industry's fastest-charging 18V Lithium-Ion battery, Makita's 18V line-up gives users more power and longer run time between charges.
Makita Sanders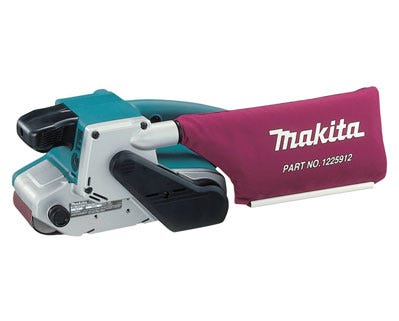 Makita belt sanders have long been known for their excellent performance, and Makita orbital sanders are excellent performers as well. Rockler offers both, with orbital sanders available in cordless models as well.
Makita Routers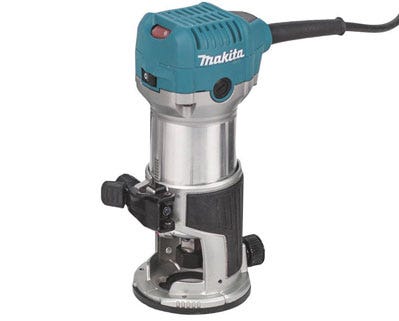 We offer a selection of Makita routers to suit most any task. From compact, lightweight cordless routers to the biggest Makita plunge router, all offer the proven performance and features that Makita has become known for.
Makita Saws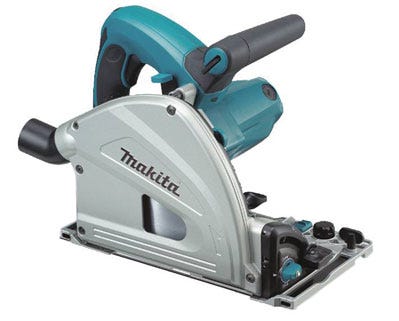 ether corded or cordless, Makita track saws have earned a well-deserved reputation as straight-shooting saws with all the Makita quality and features, at a great price. Rockler also offers Makita jigs saws.
Makita Planers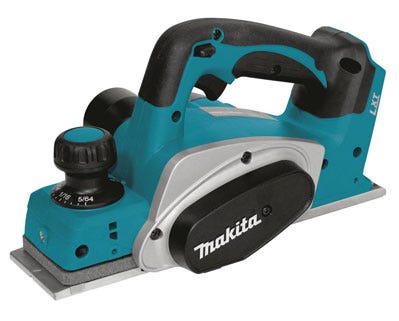 Makita's very first power tool was a handheld power planer, introduced in 1958. With over a half-century of refining and reinventing, the newest Makita power planers are indispensable tools, both on the jobsite and in the shop.
Makita Batteries and Chargers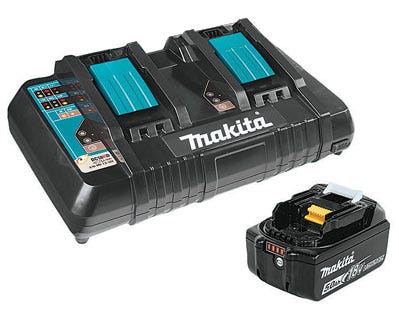 A huge benefit of Makita's popular 18V LXT battery platform is the extensive line of tools that work with them—over 100 at time of writing. Rockler offers the batteries/chargers you need to maximize performance.
Hear from Makita customers
See what our customers have to say about their Makita power tools! With over a century of hard use in shops and on jobsites worldwide, Makita's motors and tools have proven themselves time and again. But don't take our word for it—hear it from the users themselves.
"I love the Makita router. It's the perfect size, very easy to use, especially with Rockler's interlocking letter templates." - Marv S.
"Love this Makita router! Great variable speed control and extremely easy to use for less experienced woodworkers like myself" - James A
"This is a wonderful belt sander. It was to go out of the box. Controls work flawlessly." - Gina R
"Cuts accurately, highly adjustable angles & depth of cut. Batteries last a long time. I find myself using ths circular saw vs. the corded Makita model." - Paul S.
Your next project with Makita