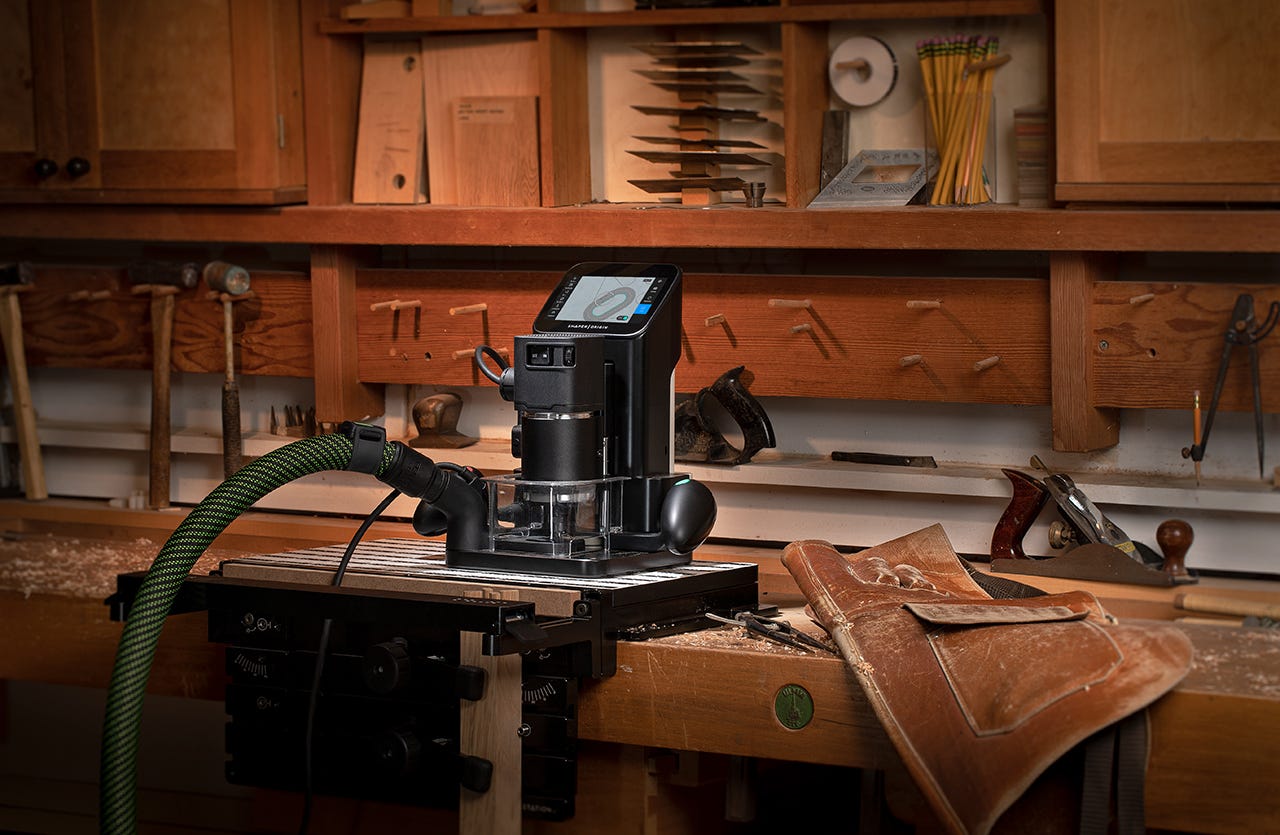 Shaper Origin
Precision Cutting Simplified
Shaper Origin is an intuitive handheld CNC router that allows you to work with unparalleled accuracy, flexibility and efficiency. It's an ideal choice for woodworkers looking to add CNC capability and precision to their shop without the learning curve, footprint or cost that a traditional CNC machine entails.
At the heart of Origin is its automatic cut correction. You steer Origin across your workpiece, while it makes micro adjustments to ensure clean, accurate and precise cuts. Move too far off course, and Origin automatically retracts the spindle to preserve your workpiece.
Shaper Origin + Workstation
The Complete System.
Combine Shaper Origin with Workstation, and you can tackle even the most complex projects with repeatable ease and accuracy. Easily index stock for repeated cutting operations and typical end-grain joinery workflows. Quickly align, clamp and cut irregular workpieces with speed and precision.
About Shaper
Shaper is committed to making precision cutting easy and accessible. Shaper believes strongly in bringing the tool to the user, rather than expecting the user to conform to the tool. Shaper has been a member of the TTS family since 2018 and is proud to stand alongside other industry-leading brands like Festool, Tanos and SawStop.
Shaper Origin Features
Shaper Origin is the world's first handheld CNC machine. Designed with woodworking professionals in mind, Origin brings CNC-level precision to a hand tool, for an ideal blend of human and machine.
No limitations on the workpiece envelope—perfect for large projects that wouldn't fit on a traditional CNC
Compact and portable—stows neatly in the included Sys 5 T-Loc Systainer
To determine its position, the router reads the patterned Shaper Tape (included), which you adhere to the cutting area
Digitally adjusted X, Y and Z axes (left, right and depth-of-cut)
Automated Z-axis touch-off sensor sets Z-zero in just seconds
Touch screen with capacitive multi-touch full-color LCD
Wi-Fi enabled for transfer of design files via ShaperHub, and for receiving software updates
USB port allows easy offline transfer of design files
Works with standard vector files (.SVG)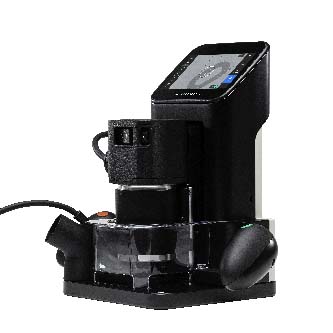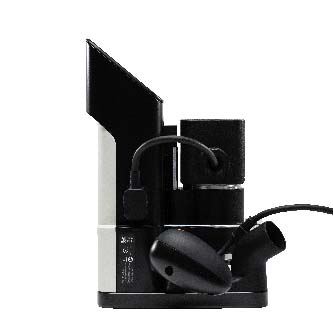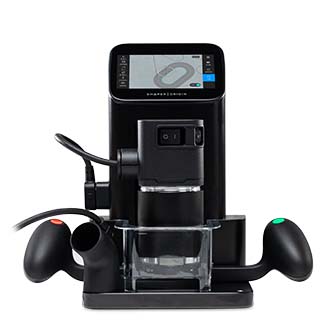 See it in Action!
Free accessories, project plans, and training classes included when you purchase Origin or the Complete System by 3/29!
Purchase by 3/29 and receive direct from Shaper:
Free Mini Systainer
Free Double-Sided Tape
2 Free Router Bits
4 Free Premium Projects
Two-part Origin training course
Origin + Workstation Package Discount
Shop Sharper
Shaper is building the future of power tools. We make Origin, the world's first handheld CNC machine. Origin combines precision with repeat ability to make hinge and hardware installation simple. Work quickly and confidently in the shop or onsite. Designed with woodworkers in mind, Origin is intuitive and remarkably easy to learn.