Outstanding, durable melamine surface provides nearly frictionless sliding and abrasion.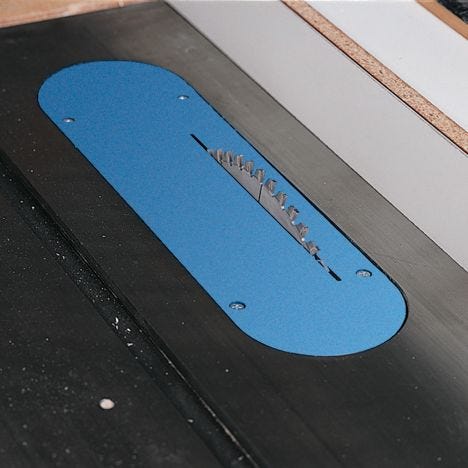 Laminated 1/2" Phenolic Resin plates resist wear and offer frictionless sliding. Improved control minimizes tear out, reduces wood damage and increases safety.
Features:
Top accessible leveling screws
High-density and weight reduces vibration
Reduces saw dust expelled from table top
Resistance maintains exceptional flatness
Notice: Due to the great variety of Craftsman saws we suggest that customers double check the dimensions of their saw before ordering 69163.
(1) Zero Clearance Insert
More Information
Weight
1.260000
Tech Spec
Insert Dimensions:


69163-1/2" thick x 3-3/4" wide x 14" long
69155- 1/2" thick x 3-1/2" wide x 12-3/8" long
69147- 1/2" thick x 3-3/4" wide x 13-3/8" long


Material: Phenolic Resin