2-Pack Replacement Filters for GVS Elipse P100 Masks
Standard replacement filters for the GVS Elipse P100 Half-Mask Respirators (#58759 and #59101, sold separately).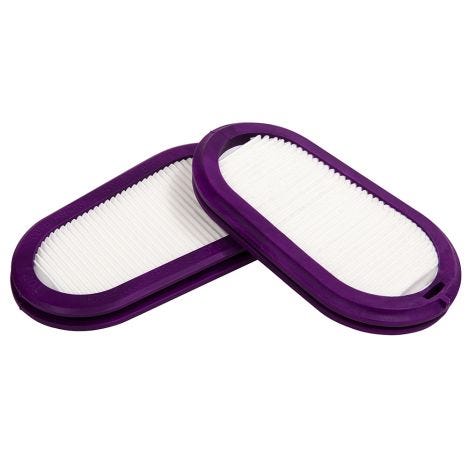 Elipse P100 replacement filters are smaller, thinner, more flexible and have an innovative encapsulation design. They have a filter efficiency of 99.97% in a small, lightweight, flexible module that is easy to install. Sold as a set (2 filters) and fits both S/M and M/L size masks.
Features:
Small, thin, flexible filter cartridges are easily interchanged
Excellent protection against dust, mists, fumes and low-level odors
Filter is hydrophobic (water-resistant)
(2) Standard Replacement Filters for GVS Elipse P100 Masks
More Information
Manufacturer Part Number
SPR321
Weight
0.100000
Tech Spec

Filter Media: HESPA (High Efficiency Synthetic Particulate Airfilter)
Pore Size: (µm) 0,3
Dimensions: 0.47'' x 3.7'' x 1.97'' (widest point)
Retention Range: 99.97% (minimum efficiency)
Ref. Standard: NIOSH P100 TC-84A-6949
Operating Temperature: -5°C +55°C; - 23°F to 131°F

Type
Finishing, Woodworking
Product
Filters
Rating
P100