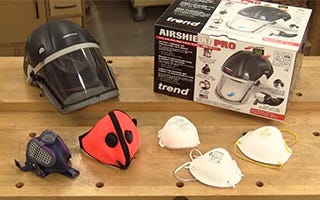 Finishing masks and respirators commonly known as P-Series particulate respirators (P95, P97, and P100) provide protection against both solid and liquid aerosol particulates that may contain oil and are best for working with wood stains, paints, and other finishes.
Woodworking masks and respirators commonly known as N-Series particulate respirators (N95, N99, and N100) are not resistant to oil. Examples of common non-oil based solid particulates include "dust" particles related to coal, iron ore, metal, wood and pollen and non-oil based liquids.
SoftSeal N-95 Respirator Face Masks
If your face mask doesn't seal to your face and remain sealed while you talk and work, then the mask has failed, and is allowing particles into your breathing zone. That's why
SoftSeal N95 masks
feature a medical-grade 360° silicone seal that conforms to your face to protect against these leaks, even through the speech and facial movements of jobsite conditions. The softness of the seal also provides for added comfort during extended use. The mask is constructed with several layers to provide maximum protection. The front layer is resistant to flame and fluid penetration, making it suitable for welders.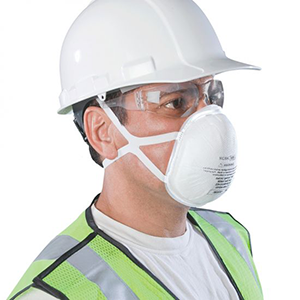 GVS Elipse P100 Half Mask Respirators
These
Elipse P100 Half-Mask Respirators
from GVS are designed to protect against dust particles, metal fumes, mists, oil and water vapors, and even some micro-organisms. They are suitable for everything from DIY use to commercial construction, including the demanding environments of metalworking and stonemasonry. Each mask includes two low-profile filters, which permit a wide field of view, and won't interfere with safety glasses, sanding shields and welding hoods. The compact shape of the filters also prevents them from getting bumped or snagged when you raise your arms for overhead work.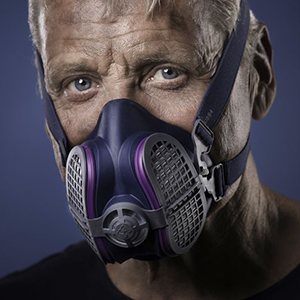 M2 Mesh Face Masks
For woodworkers, the basic paper dust masks with rubber band straps have an annoying drawback: every time you exhale, hot, moist air is forced out of the gaps around the bridge of your nose, and your safety glasses quickly become fogged. RZ
M2 Mesh Masks
circumvent that problem with dual exhalation valves that direct air down and outward, away from your safety glasses.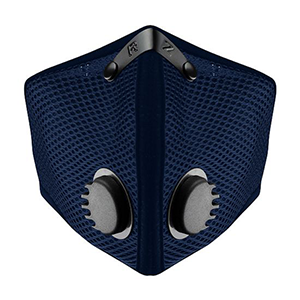 Trend® Air Circulating Airshield Pro
Protect your lungs, face and eyes during virtually any woodworking task with the air-circulating
Trend® Airshield Pro
. Its built-in fan circulates filtered air to prevent fogging, provide cooling and protect users from dust particulates down to 0.3 microns in size at a 98% efficiency rate. This model also meets ANSI Z87+ standards for eye-protection. It features an improved headband with a ratchet suspension and pivoting nape back strap for enhanced comfort, fit and durability.