Extra-Thin Flush Mount Brackets, 1'' x 1''
Sturdy steel wall brackets slide into one another to support mirrors, wall hangings and small cabinets.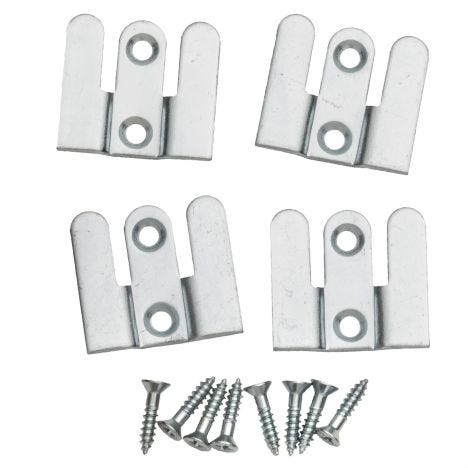 These interlocking hanger brackets are great for securing vanity cases, wall units, and mirrors to the wall. One piece fits into the other to form a solid, streamlined interlocking mount, much like a French cleat. Since it measures only 1/8'' thick, there is very little visible gap against the wall. When you need to remove the wall hanging for cleaning, painting or any other reason, simply lift it off the brackets.
(2) Sets of Extra-Thin Flush Mount Brackets
(2) Packs of mounting screws
More Information
Manufacturer Part Number
H03-015-0003
Weight
0.070000
Tech Spec

Can be used individually for small hangings
For wide wall hangings, multiple mounts are recommended
Zinc-plated steel