Learn Wood Joinery
Joinery is a fundamental building block of most structural woodworking projects, so it's important to construct each type of woodworking joint properly to make your projects last. This batch of videos offers detailed tutorials on many of the most common and popular joinery techniques
How to Make Waterfall Corner Joints
How to Cut Half-Lap Joints with a Table Saw
How to Turn a Pen
How to Make Tongue & Groove V-Groove Boards
How To Cut Notches for Lap Joints
What is a Mortise and Tenon Joint? 
How To Cut Mortises with a Mortising Machine
How To Make a Beadlock Mortise & Tenon Joint
What is a Dado Joint?
How to Cut Dadoes with a Table Saw
How to Cut Tenons with a Table Saw 
How To Cut Cross Lap Joints
Wood Joinery Articles
Learn With Us
If you're ready to learn more about woodworking techniques to help you get started building your own projects, Rockler classes can be an exciting step in the right direction. These in-store sessions have something to offer woodworkers of all skill and experience levels.
Rockler woodworking classes combine lecture with a hands-on experience. In these classes, you'll learn the fundamentals of specific woodworking skill.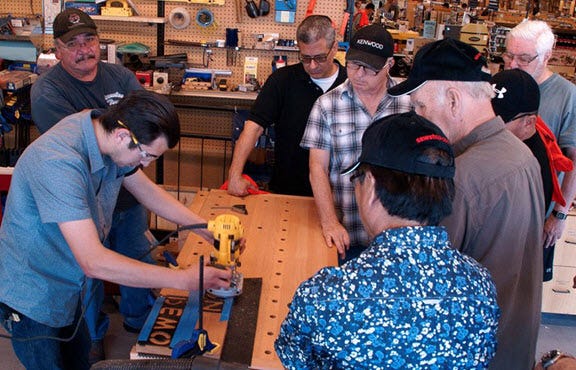 In these DIY classes we'll tech you the skills, and you'll leave with a finished project you can proudly show off. No experience is necessary.