Morakniv Wood Carving Hook Knife 164 with Sandvik Stainless Steel Blade
Curved blade is ideal for hollowing spoons and bowls—made from premium-quality Sandvik stainless steel!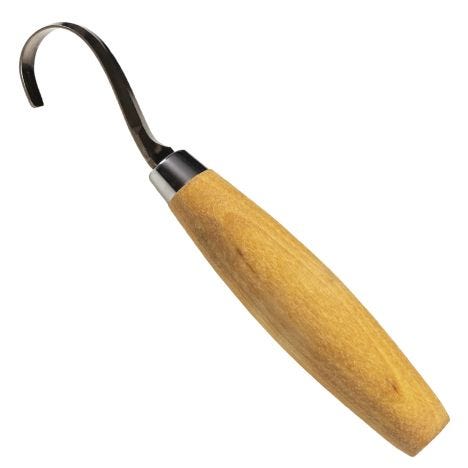 The ideal knife for carving spoons, bowls, cups and more. Features an ergonomic oiled birch handle fixed to a premium Sandvik stainless steel blade. Blade is single-edged, 2'' long with refined edge bevels for ease of carving, and a 1/2'' internal radius for scooping out hollowed shapes. Crafted with pride in Mora, Sweden.
(1) Morakniv Wood Carving Hook Knife 164 with Sandvik Stainless Steel Blade
More Information
Manufacturer Part Number
M-13623
Weight
0.250000
Tech Spec

Blade Material: Stainless steel
Handle Material: Birch
Blade Length: 2''
Blade Radius: 1/2''