Nylo-Tape Friction-Free Drawer Slide Tape
Low-friction tape provides smooth-sliding action for drawers, cutting boards, machine fences and more.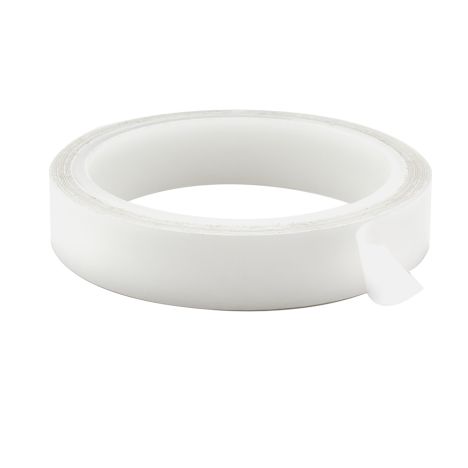 Use nylo-tape on wooden drawers, drawer slides and the sliding surfaces of your machinery to provide friction-free glide and to reduce wear and tear on wooden components. Made from a low-friction nylon polymer, Nylo-Tape is both self-adhesive and self-lubricating. Used strategically, a little bit of Nylo-Tape can go a long way. Available in several widths; use the narrower widths for drawers, and the widest widths for stationary machine fences, tables, jigs and fixtures.
Features:
Provides smooth sliding action in just seconds
Easy installation with convenient peel-and-stick backing
Durable, no-maintenance solution—requires no lubrication
Prevents irreversible wear to wooden components
(1) Roll of Nylo-Tape Friction-Free Drawer Slide Tape
More Information
Weight
1.000000
Tech Spec
Instructions for use:

1. Thoroughly clean surfaces that Nylo-Tape will adhere to with mineral spirits to remove dirt, wax and grease
2. Cut strip to required length
3. Remove backing
4. Press into place