Pivoting Jaw Faces for Bessey Parallel Bar Clamps
Pivoting action lets you easily and securely clamp tapered and irregularly shaped assemblies.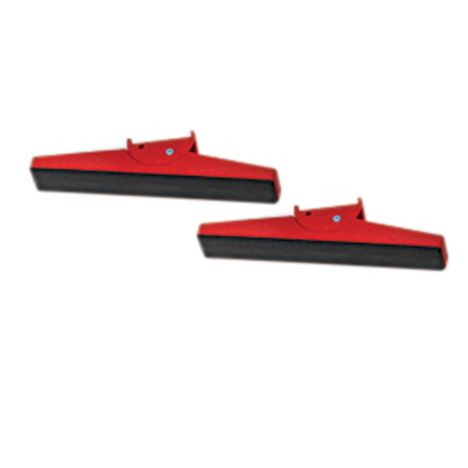 The Bessey KR-AS Pivoting Jaw Faces swivel 15° left and right, allowing you to easily clamp tapered or irregularly shaped assemblies. The jaw faces are covered with a grippy material to prevent slippage. No tools are required for mounting to K Body REVO models KRE, KR, KREV and KRV. Simply remove the standard no-mar jaw pads and slide the pivoting jaw faces on in their place. 2 jaw faces per set.
(2) Pivoting Jaw Faces for Bessey Parallel Bar Clamps
More Information
Manufacturer Part Number
KR-AS
Weight
0.450000
Tech Spec

Maximum Pivot Angle: 15°
Compatible Clamps: Bessey K Body REVO models KRE, KR, KREV and KRV