White Bristle Chip Brushes
Chip brushes are an ideal blend of economy and utility—great for chalk-style and milk paints, stains and messy materials like contact cement. Perfect for small projects!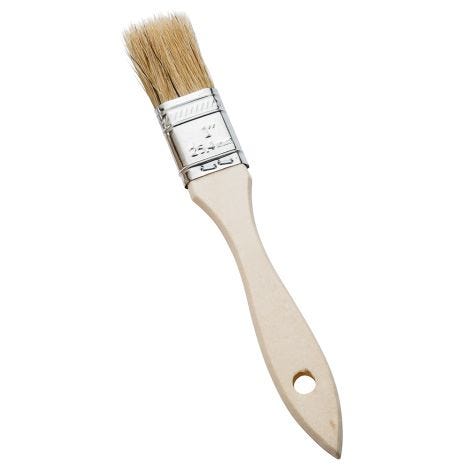 These chip brushes are made with 100% natural white China bristles and are great for applying chalk-style and milk paint, stains, primers, messy glues, contact cement, epoxy resin and paint remover. They feature contoured wood handles for rigidity and comfort. A great disposable brush for veneering, edge banding or stripping finishes.
(1) White Bristle Chip Brush
More Information
Weight
1.000000
Tech Spec

Bristle Length: 1-3/4''
Thickness 5/16''
Bristle Material: 100% White China Bristle
Handle Material: Bare Wood